#casestudy6
Application of the Inside
Sales Eco-System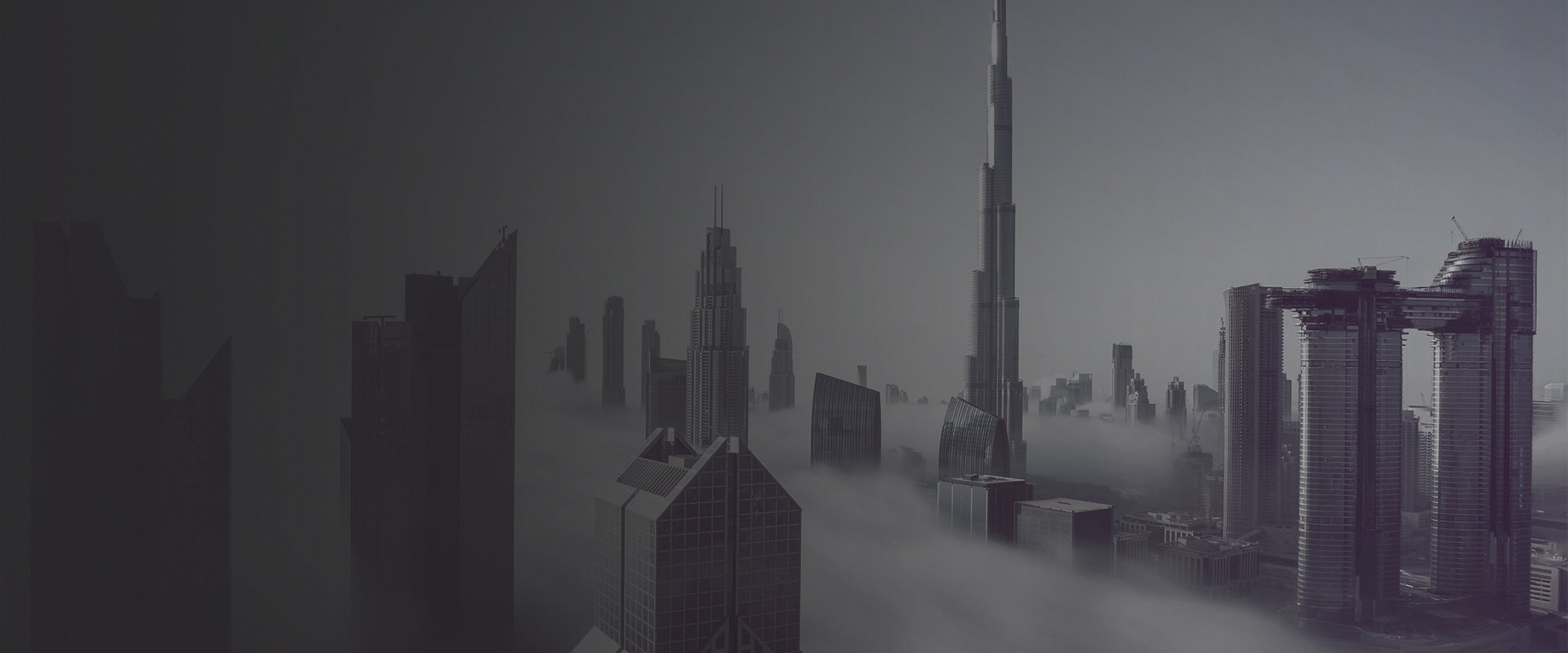 What does the company do?
A global leader in complex cloud services solutions, providing one of the most complete platforms for workforce and customers, securing all critical resources from cloud to ground. The third year in a row Gartner Magic Quadrant 2019 has placed our customer as the best solution in execution and vision.
What was the challenge to solve?
Our customer reached out to Salescode for strategy development in resolving two major challenges:
DIRECT SALES
Untouched customer spaces within the direct go to market
Our customer's limited internal sales capacity covered only accounts of enterprise and upper mid-market space within the scope of closing deals and qualifying new accounts. This resulted in untouched customer segments.
CHANNEL SALES
Missing partner control over Complex partner landscape across EMEA
A high number of partners within EMEA serviced by a limited resource of sales, lead to reactive management. The small and mid-sized partners were neglected, which resulted in unrevealed opportunities. An additional customer's pain point revealed itself as an unclear partner roadmap, the lack of certification and status knowledge of the partner's worth.
Which process steps they needed

How we solved their challenges?
Salescode ramped-up an Inside Sales Eco-System Organization, a strategy involving three roles within the Salescode portfolio to gain full control and advance direct and channel sales.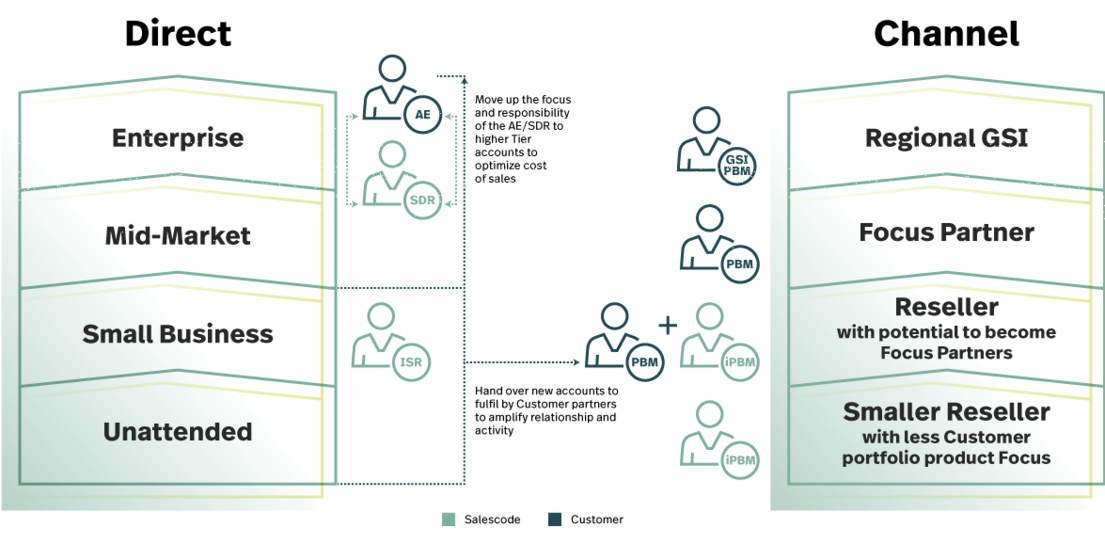 Direct Sales:
Salescode implemented two additional roles alongside the internal customer sales team to increase the direct sales coverage.
The support function of the Sales Development Representatives (SDR) allowed the in-house sales team to focus on driving account satisfaction, strategic partnership and closing deals within the top account segment, by collaborating closely in qualifying accounts and arranging meetings for the respective account executives. Thus enabling cost of sales optimization and moving up to broader responsibilities and higher tier accounts.
The Inside Sales Representatives (ISR) took care of the entire sales cycle within the lower customer segments. Contributing to the overall customer's achievement with own quotas, they hunted for new net accounts and developed their own accounts into higher value accounts, to increase market share. Closing the loop with the channel sales team, won deals were handed over to Salescode's inside Partner Business Manager (iPBM), who assigned these to the respective partner for fulfillment.
What we achieved with the Sales Development Rep.
Reached in average 120 Decision Makers per month per resource
Over 60% of appointments developed into higher sales stages
90% of set appointment with C-Level
Enriched costumer's CRM with over 1000 contact information per Salescode resource

What we achieved with the Inside Sales Rep.

Dr0ve own multimillion quota per sales resource
Developed over 30% existing customers into higher value accounts
Increased market share by an average of 20%
Increased account penetration by an average of 250% across countries in scope, due to higher market coverage.
Channel Sales:
Salescode implemented an inside Partner Business Manager (iPBM) to allow the customer's internal Partner Manager aiming their focus on top partners. Targeting small, mid-sized and untouched partners, the role included increasing the partner pipeline by driving the partner share of wallet and increasing the partner footprint within the country.
Simultaneously our sales resources provided detailed qualification and partner certification to increase the partner loyalty. This enabled a consistent partner qualification and engagement to identify relegated partners and rising start partners. After constant exchanges this system ensured a stable partner pool regeneration and requalification.
What we achieved with the inside Regional Alliance Manager?
Drive partner loyalty within small and mid-sized partner segments
Control and accelerate the partner space growth across all countries in scope
Increase the average partner satisfaction to over 60 according to NPS
Increase the average partner pipeline by 75%
Double partner certifications