Salescode Extends Leadership Team and Expands Its Consulting Unit
New executive position and new consulting unit to reinforce position of Salescode as number one global sales partner for the software industry
Nuremberg, September 14, 2021
Salescode, the global leader in sales outsourcing for the software industry, is extending its management team by appointing Thomas Kaschner as Chief Revenue Officer (CRO). Additionally, we are anouncing the expansion of our consulting unit to offer and share its vast experience in the area of sales.
Thomas Kaschner joins the company's executive board as a long-standing leader with more than 15 years of experience in the CX industry. The 45-year-old has been working for the most renowned global brands helping them to successfully manage the continuously rising challenges of best-in-class customer experience, sales and- support services over the last years. Thomas Kaschner will help Salescode reinforce its position as number one in the sales outsourcing industry and ensure customer centricity remains the top priority. The expansion of the leadership team is only the next logical step as Salescode has grown 50 per-cent for four quarters in a row.
Salescode is globally unique, and I am truly happy to join this success story.
"I am excited to take on this new role at Salescode and to be part of this dynamic, strong and growing team. As CRO of Salescode I will take advantage of my learnings and experience in the industry and work hard together with our global sales and customer success teams. My goal is to help SaaS and software organization irrespective of their size or global footprint to solve sales and operations growth challenges to expand globally or within customer- or partner segments. Salescode's unique combination of global perspective and experience allows us to help sales teams execute within their organization and in the market."

—says Thomas Kaschner, CRO at Salescode
"As Thomas and I sharing not only private but also a very successful professional history of almost ten years I'm beyond excitement to welcome him finally at Salescode. The continuous hyper growth over the last two years, the accomplished scale and more importantly our inexhaustible customer centric approach requires additional leadership to expand our leading position in the industry. Even though we have more than doubled our new customers in 2021, the biggest growth is realized by existing customers which have completed their POC very successfully and expanded their partnership with Salescode significantly. This underlines the importance of this organizational change even more."

—says Stefan Schmidt, CEO at Salescode
"According to our customers our unique combination of global reach (190 countries), the software industry focus, our expertise of the channel and B2B end-user space from Start-ups, Small Business to large corporates and more importantly our credo 'when we commit, we deliver' makes us their ideal partner," Stefan adds.
Growing consulting unit extends Salescode portfolio
Salescode also announced that expanded the consulting unit to support software companies of all sizes in managing their sales transformation. Randall Davis, long-standing Executive Partner at Salescode, will lead the new unit. After a significant growth in the outsourcing business, Salescode is proud to extend and strengthen its expertise to offer a more comprehensive portfolio for the software industry.
As disruptive technologies open up new horizons for companies of all sizes, a well-worked strategy is required to make the most of these new opportunities. As a strong partner, Salescode makes sure all companies can leverage the chances of state of the art go-to-market models and technologies to better understand their customers' needs and help businesses grow.
"As major outsourcing companies push their limits, Salescode takes the lead in helping software companies of all sizes – from start-up to large corporation – managing this fundamental change of the sales business. We have the capability to consult organizations on their journey to design, execute and manage their critical sales growth actions. With the consulting unit, we support companies to execute on continuous expansion into new markets and sales transformation initiatives."

—says Randall Davis, Executive Partner at Salescode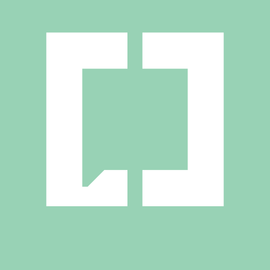 Our expertise is coded into cutting-edge software, which is driving our sales experts in 50+ countries to maximized performance.