How To Build a Go-To-Market Strategy For Your SaaS Product
Follow these steps to develop a GTM strategy that will help you achieve product/market fit faster.
Within many businesses, we saw the tremendous enthusiasm that you got the absolute game changing software, customers will be longing for and fighting to invest as early as possible, making your company explode overnight. However, we have also seen that unfortunately this is rarely the case, even the most innovative SaaS products, except a very few, fail to scale overnight.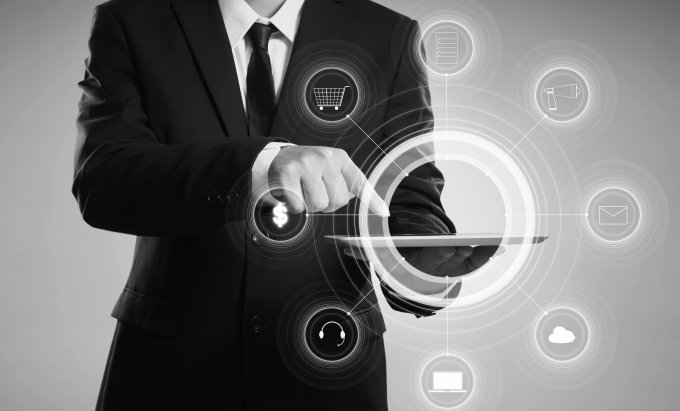 There are thousands of SaaS products offering various different services in today's tech landscape. Still, there is none that does it all. So you will always have competition. Especially as the new product on the market, you need a way to break in.
You will need a strategy to ensure that your software, however great it is, is put on the market effectively. You need to sell it at a reasonable price for your market, after determining what reasonable means. You also have to ensure that everything goes smoothly as you're bringing in customers and trying to achieve the perfect product/market fit.
Below we provide you with a guide to review and identify the optimal steps to get your SaaS product up, running and sold to businesses as quickly as possible.
Who needs your product?
"Who needs your product?" is a core question you should be asking yourself even before developing your product. However, even if the product is already completed, you should still be exploring user needs. Who would benefit from your product and what problems does it solve?
This provides two critical questions and answers:
To whom are you going to be selling your product to? You will need to understand who your potential buyers are to target them, with an audience tailored approach, directly for sales.

Why would they want to buy this product? What problem are you solving, or what benefit is your product bringing to your customers? You want users and customers, and they want a solution to their problem and results. If you fail to add value to their business, they will never buy from you.
Most businesses now expect to trial your software for free and even perform a proof of concept into their systems. This trial will require you to provide a limited version of your product that customers can test, while still convincing new audiences to buy-in.
You can take two approaches to this:
Provide a complete trial of your product. Give every feature you have so potential customers can test everything out. Even work with them to integrate your system into their current systems to have the best results possible. However, this will require a limited duration period to get back into negotiations once a successful trial period has been concluded.

This approach is best when dealing with a high-value product, or the customer has the potential to buy a large number of licenses.

Provide a stripped-down version of your product that gives the bare minimum features for free. Allow customers to sign up and work with the product by themselves. Then, if they decide it's a good fit, they can reach out to get a paid version with all the features. Whereas this approach requires a thorough selection of the features to be used for particular clients, as not all features are relevant for everyone.
This approach is best when dealing with a lot of smaller value customers where your product is on the cheaper side and licenses will be limited.
An essential aspect is to gather data and get feedback, from both trials or actively paying customers. Ensure you proactively talk to active customers to engage, gather feedback and collect as much information as possible to adjust accordingly, especially in the early stages of your life cycle. How well did it work for them, did they have issues, was it easy, what would they change, what would be an essential missing etc?
You should be taking any feedback and seeing what issues are common across everybody and how you can improve your product or whom you are marketing towards.
Understand your customers
Your sales team will need a clear direction on which customers to approach. If a customer comes to you and wants your product, that is great; however, until that starts happening, you should decide what businesses you will go after.
You can break businesses down into three basic levels:
Small & Medium size businesses (SMB)

Mid-level businesses (Mid-Market)

Large corporations (Enterprise or Corporate)
Each type of business will have different needs and as a consequence will require a tailored or adjusted approach. You will also find that the speed at which companies adopt or buy new products comes with high variances.
In many situations, if you go after small businesses, you may make less, but decision-making processes might be way shorter. A large corporation will evaluate you against multiple other providers and competitors. They will test you out, go through your security and privacy policies, and decide if they will make a large purchase.
Small businesses might purchase on the same day, while a large corporation might have an extensive sales cycle to pass before they decide to go with you or not.
How long is your business sustainable without making a profit?
How will customers benefit from your product?
You need to point out very clearly what problem your product solves and what its benefits are. You can still have a standard answer that is adaptable to each business case, but it should be truly beneficial and problem-solving. You should be able to explain clearly to each potential customer:
Pain points you solve: what problem are you fixing for the customer to make their business run better, make things easier and most of all be more efficient or productive?

Value of your product: what specific functionality is your product providing that benefits the customer? Does this help them sell more, resolve issues quicker, or do something different that no other product can do? What is your product doing for a potential customer to make his business more profitable?

What your product will do for them: not just the functionality of your product, but a key message about what you will deliver. As an example, your product reduces the downtime of systems to 99.999% and brings them to an enterprise-level uptime.
How do you market and sell to customers?
One of the significant components of any business is how you will market and sell to your customers. If you can't sell your fantastic product, then ultimately your business will fail.
Brand
When building your marketing plan, including your website and social media presence, you need to decide what perception you want clients to have of your business.
Are you a suit and tie type of business, conveying to come across as highly professional? These type of brands attract particular kinds of businesses that often are in the large corporation realm. So it may be appropriate if that's the customer base you are planning to go after.
On the other hand, if you are a young, hip and fun company that works hard but still has fun while producing a great product the audience is supposedly different. These types of brands will rather attract newer companies, even other SaaS companies, who want a similar culture in their vendors as they have in their own companies.
Make sure your brand aligns and matches with the customers you want.
Marketing channels
You will need to decide how to market your SaaS product. Is it going to be purely organic traffic from people searching on Google for the type of service you provide? Or do you plan on taking out other commercial marketing activities?
If you have a sales team, you will need to look into cold calling potential customers, identifying leads and even going to conventions to increase the market awareness of your product. You could even think about installing an external sales development team to support your internal sales team.
You could implement paid advertising on sites the relevant target group visits, whether you go broad with sites like YouTube or Reddit ads or take it niche to places like GitHub or StackOverflow. You will want to track what kind of conversion you are getting from the respective channel and advert.
You can even offer referral options. For example, allow current customers or anybody that signs up to market your product for you. If they can sell your product, you can give them a small fee, which is likely to be worth it if the customers they bring onboard stay for many years. Additionally, you can offer small rebates or future free-of-charge features or functionalities upon referral.
A lot of this can be decided based on how much you are willing to spend on marketing and advertising.
Sales funnels
If your marketing is effective and you are bringing traffic of prospects and customers in, you still need to convert or sell. So ensure you have an effective sales funnel that introduces potential customizations to your product, the features, the benefits, and why they should start a free trial.
You will need to lay out all of the pricing options available after their trial ends (assuming that it does). Additionally, provide options to work directly with a member of your technical team, if the prospect carries the potential to become a larger customer.
At all times, you need to simplify the signup process as much as possible enabling prospects to smoothly start using your product. If there is too much clicking, self-questioning and too much confusion, you may lose the potential customer. Therefore, ensure it is all streamlined.
Make sure you have set a strategy for following up with customers that start a trial but never purchase your product. Try to eliminate potential pre-sales churn in the signup and trial phase and thus potentially increase the share of active users. It could be as simple as sending an email or even following up with a phone call, to potentially turn churn around.
Could things have worked better for them, did they find it too difficult, or were there other problems? In some cases, they simply do not want your product, but in others, you can manually convert them to customers through a simple follow-up. Building a solid nurturing strategy is key to make sure you are not missing out on sales potential.
How much are you charging for your product?
Another important aspect is the cost of your product. With most SaaS products, you're going to be charged a monthly fee. But how much should you charge? Once again, this will often be determined by what type of company you're trying to sell to.
Large companies are used to having larger investments to grow or improve their tech stack, while smaller companies are more price-sensitive and need to validate their investment thoroughly. You may even want to set different tiers with different features. Thus, from the early stages you are appealing to different companies in line with their maturity, giving everybody an opportunity to get access and utilize an accustomed product.
Let us have another look what your options:
A monthly set fee. Provide the service for a set fee every month. They have unlimited use of your product within your SLA.

A tiered pricing. Allow customers to pick the features they want, whilst the more they pick, or the more advanced features are, the higher the cost will be.

Licensed users. Sell your product on a per-user license, which can also be mixed with the tiered pricing models.
Often the best approach is a licensed and tiered model. This allows you to get your foot in the door of many companies with smaller sequential purchases. You will then be able to start upselling to other business areas or introducing new features they can add and purchase.
Moreover, consider your competitive landscape including prices. If you are charging wildly high rates compared to established vendors, you will face an uphill battle in selling your product unless you have something wildly unique to offer.
When to launch your software?
A genuine mistake discovered when working with startups was falling into the "one more feature" trap. You think that you need to add this one more feature to your product to push it over the line of readiness. This comes from seeing the GTM strategy as a linear process: first, you build the product, and then you launch it.
However, with this approach, you may end up with an over-engineered product built on assumptions that are not even proven yet. Instead, consider your GTM plan as a multi-threaded model, where you launch a Minimum Viable Product and get it validated from the market before adding more features. Giving selected users early access to your solution will help you build a better product, using their feedback on real-life use cases as the source for improvement. This way, you can achieve your ideal product/market fit faster, more efficient and more target oriented as you will be achieving ROIs at early stages.
Looking to launch a product, reach new geos or enter new markets?
While many of these steps may appear basic, they are essential in getting started with a new SaaS product and require a deep knowledge of your market.
At Salescode, we work with Saas companies and Saas users around the world to help both of them achieve maximum value for their business. If you're planning to launch a new product or looking to expand in additional markets, we can help you set up a top-notch strategy to get your software in the hands of users that need it the most.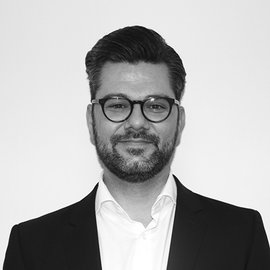 With more than 8 years of experience in Inside Sales, Philippe is responsible for building trusting relationships and developing client's accounts. With an in-depth knowledge of the sales and outsourcing industry, he is the go-to professional to ramp up our client's revenue and simply generate value for our clients.
Click here to connect with Philippe on LinkedIn.