How Specialized Outsourcing Sales Partner Can Help Your Software Product to Gain a Greater Market Share
Five reasons why a specialized partner like Salescode is the better choice
In today's competitive software market, gaining greater market share requires multiple different strategic sales approaches. Collaborating with a specialized sales partner is one of them. Such a partnership can enable software companies to leverage a wealth of advantages, driving growth and helping to gain significant market shares. Here are some examples of key areas where a specialized sales outsourcing partner can make a difference and unlock the competitive edge.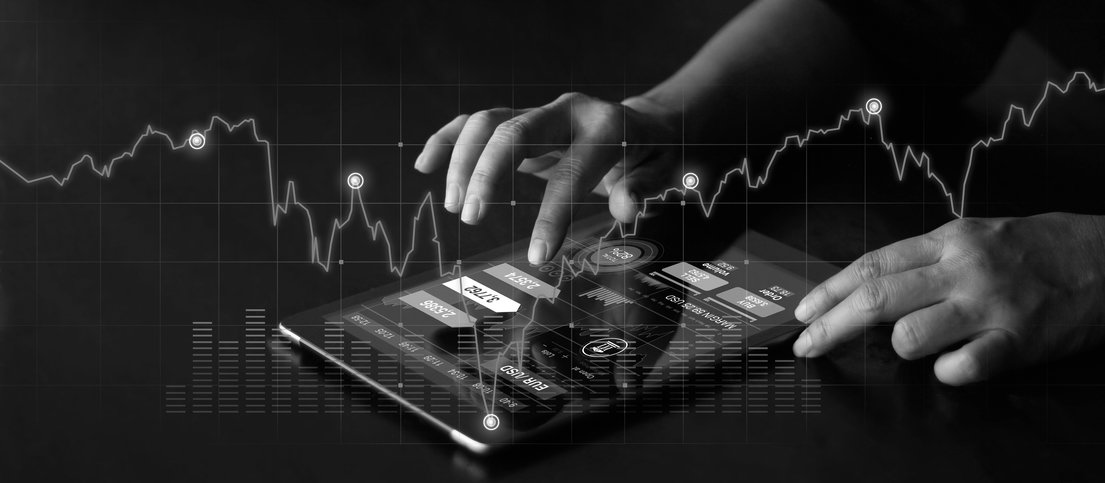 1. Access to specialized expertise
A specialized sales partner brings industry-specific expertise and understands unique challenges and opportunities within specific markets and verticals.
How we approach this at Salescode:
Working for 80+ global software leaders throughout the past four years, Salescode leverages its extensive industry knowledge and experience, gained through successfully ramping up over 800 software specialists globally. Our track record of successfully ramping up sales teams reinforces our commitment to excellence, as well as our ability to deliver rapid results for our customers.
The vast in-depth industry knowledge of Salescode's management team enables the strategic guidance every sales program requires to be successful. Understanding unique needs and goals of each customer, Salescode implements tailored sales strategies aligned with the specific requirements of each sales program.
Salescode's tailor-made training and development programs highly contribute to the growth and success of each program, leveraging the humongous sales coaching experience of Salescode Sales trainers. This ensures a customized sales training approach matching each sales program's requirements. Whilst at the same time, extends our commitment to continuous improvements beyond the initial training phase.
2. Greater sales coverage
Companies seeking to up their sales performance will target two ultimate goals. Either tapping into new geographical territories or gaining additional market share in existing markets. A sales partner with a global reach can be essential to support additional geographical and segment coverage, while leveraging economies of scale when rolling out multi-nationally.
How we approach this at Salescode:
With our global presence and network of own entities, Salescode can offer scalable and market-specific sales coverage. Thus, we have the capabilities to provide sales services for 190 markets. We have established multilingual hubs consolidating all inside sales services, support functions and management, to ensure cultural fit and the appropriate language sales approach for each targeted market.
6 Multilingual hubs across EMEA, APAC, NA, and LATAM, enable Salescode to provide scalable inside sales services, while generating a certain flexibility to adapt the market coverage according to each customer sales strategy.
Over 55 Salescode entities across EMEA (30+), APAC (15+), NA (2), and LATAM (5+) add strategic benefits to each partnership. Not only can we act as a multi-regional employer of record (EOR), but also are we able to provide hybrid sales solutions combining inside sales with field sales services. Regardless of the chosen customer approach, we have built a solid foundation assuring the right customer engagement per segment anywhere.
Consolidating services in major regional hubs facilitates a centralized knowledge approach, enabling to us to share best practices for target markets within a single "nucleus". Salescode utilizes the specific local market knowledge to define and implement tailored sales strategies, adapting language and cultural nuances to each market's requirements.
3. Increased sales performance
A strategic partner focusing solely on (inside) sales services brings expertise in ramping up and managing sales teams. In addition to that, such partners have extensive experience in implementing effective sales strategies and programs, which can significantly increase overall sales performance.
How we approach this at Salescode:
At Salescode, we leverage a data-driven and process-focused approach to drive sales performance. Utilizing our own developed Salescode engine to deploy and ramp up dedicated sales teams globally faster than anyone else.
A fast productivity ramp-up of the sales team, leveraging our experience in deploying global sales teams has positive impact on expected achievements / incremental revenue
Our process-driven sales approach combined with our sales training & coaching capabilities result in a reduced time to market. This leads to increased sales efficiency, which is crucial ultimately for meeting sales targets, achieving revenue goals and maintaining a competitive edge in the market.
Enabling quota-carrying sales teams to focus on what really matters. An increased chance of closing deals due to a higher level of lead- & prospect qualification, resulting in shortened sales cycles and a decrease in cost of sales.
4. Improved customer engagement
Dedicated sales teams provided by a sales outsourcing partner can focus on building relationships with your customers, providing them with support and resources they need to individually succeed. An effective customer engagement process, using a customer-centric sales approach applying a clear and structured responsibility split, will significantly affect conversion rates and revenue positively whilst improving customer loyalty.
How we approach this at Salescode:
We build dedicated sales teams fitting market and cultural requirements to ensure best possible customer engagement. Our multilingual hub structures and market understanding, enable us to ramp up best-fit sales teams for each market and target segment. At Salescode we strive to deliver personalized experiences throughout the sales process, improving the overall customer journey along the sales cycle. It helps us to understand customer needs in each segment and vertical better, to adapt your solution individually to each case. Additionally, leveraging our global Salescode entities, we can support with feet on the street, which in some cases is mandatory to enhance customer relationship and loyalty.
5. A more efficient sales process
A sales outsourcing partner will help you optimize your sales process and make it more efficient. Efficient sales processes are key to generate revenue and increase your footprint within your existing as well as new customer base. Leveraging knowledge and experience of specialized sales partners will help your company streamline sales operations, optimize existing sales processes and successfully implement new ones.
How we approach this at Salescode:
Using our experience of ramping up over 100 sales programs globally, Salescode defines and implements sales processes fitting each customer scenario, target market and segment. We constantly strive to achieve a successful and performing project from the very first moment, utilizing the program implementation time helps us in accomplishing this task. During implementation, we jointly define and optimize processes with our customers to ensure program as well as sales readiness before getting operational. We combine our customers' tool infrastructure provided with our cutting-edge technology and sales tools to increase sales efficiency at the same time as productivity.
Partner with Salescode and thrive
Choosing Salescode as your specialized outsourcing sales partner is a strategic move towards unlocking market share growth. Our specialized expertise, global sales coverage, increased sales performance, improved customer engagement, and streamlined sales processes position your software product for success. Embrace the Salescode advantage and watch your market share soar. Contact Salescode today to embark on a journey of accelerated growth and domination in the software market.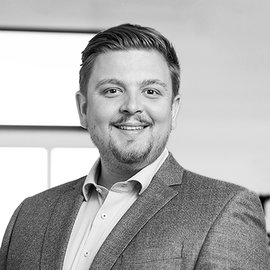 With his vast experience in the sales and Inside Sales industry, Julien is globally acquiring new customers and winning projects for Salescode. Mostly engaging in high headcount project bids, he is the first wave of expertise, when working with Salescode. Knowing all global markets he is our go-to-professional for strategy and structure to generate value for our clients.
Click here to connect with Julien on LinkedIn.