Consolidating Structure and Strategy Within the Software Market
Globally Local with Just One Delivery Location — the Hub
Striving toward efficiency, effectivity is what opens up possibilities. We have the technological possibility to stay connected and complete our tasks effectively and efficiently. Sometimes though, we might not see the bigger picture. Branching out can be seen as the go-to strategy for many enterprises. Let's see what benefits consolidation of sales activities may bring to your business.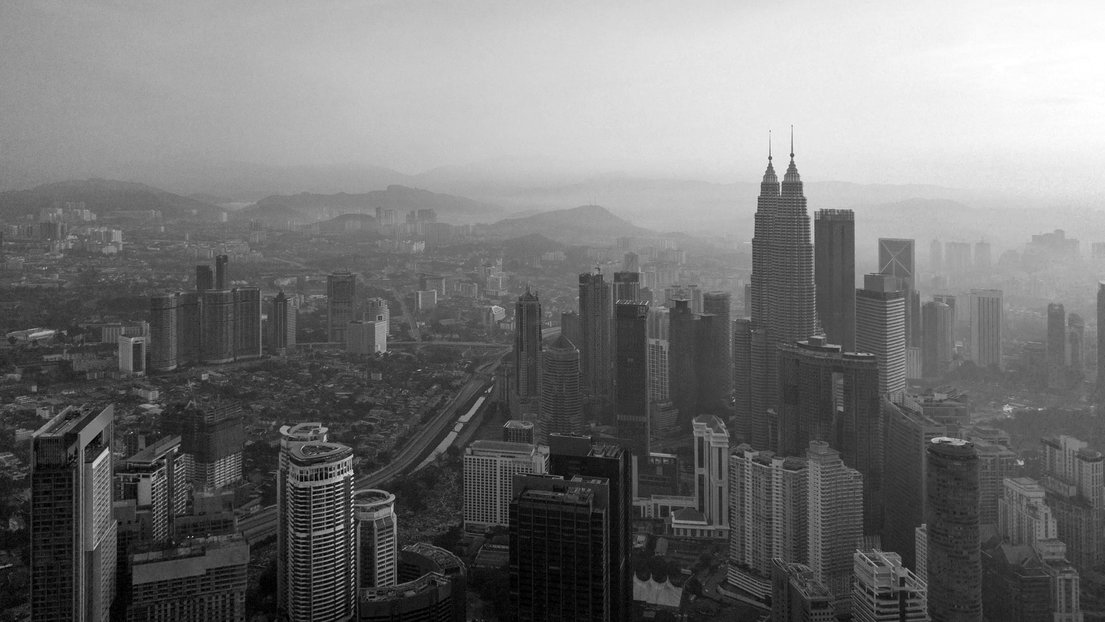 The Catch 22 in Global Sales
While technology supports our way of life and business, the fast-paced environment of the global software markets may restrict our perception of efficiency and consolidation. One might see a goal ahead, and as it was stated a long time ago: all roads lead to Rome. We just have to find the most efficient way to get where we want to be: Ahead of our competition.
Keeping this in mind, we need to look at some topics, which businesses face on a regular basis. Especially when penetrating markets, expanding to new geographies or simply increasing sales performances while maintaining the local touch and cultural fit while approaching customers or partners.
The world is classified into three major regions: EMEA, APAC and the Americas. Each region is then segmented into continents and subsequently countries, which differ in legal procedures, cultures and languages. Seems almost like a catch 22. It seems the most natural and obvious way would be to tackle each country on its own and branch out.

The Pillars of Expansion
Scalability
Companies branch out with the aim of increasing their market share in a foreign country. Mostly it comes already with a high competition and attrition, simply put: a fight over skilled sales talent. Let's not forget, a very good sales man is worth the money.
So talents jump from one company to the other to get the best deal for their skills. Nowadays companies have to provide the right working environment, provide suitable incentives (monetary or non-monetary) and provide development possibilities within an organization. This makes it that much harder to find and retain the right talent for the job.
Strategy
Although it is nowadays easy to connect with one another, it does take time and effort to accomplish tasks and align a company's strategy. Defining a market is mandatory.
Simultaneously, an enterprise needs to determine the buyer, the value proposition, set a pricing strategy and device the go-to-market strategy. When an enterprise branched out and has entities in different countries, its strategy will vary from country to country.
Strategies should be aligned for every region in scope. The simple truth is, in each country you will need a respective overhead organization and all will have different experience and approaches.
Resulting very often in one country performing better than the other. Until the best practice strategy reaches headquarter to be distributed among its branches and managers, months may pass. These are months of missed opportunities to grow and drive revenue.
Overhead structure
Servicing ten countries out of these ten countries becomes a complex matrix from just an organizational point of view. Each country needs an overhead structure. Does an enterprise buy an already existing building or build one from scratch?
As said you will need a Country Manager, project managers and a whole team of sales people in each country. An enterprise needs to think of accommodating its employees' needs.
You will need learning and development departments for each branch. If aligned with just the specific country's go-to-strategy instead of the regional strategy, you will get different training results. Hence different sales results.
Cost of sales
And the costs of sales rise. This includes for each country employee salaries, accounting fees, interest, legal fees, labor burden, rent, repairs, supplies, taxes, telephone bills, travel expenditures, advertising, insurance and utilities.
The list goes on and on. Having ten branches in ten countries is ten times the cost of sales. You lose leverage, flexibility and most of all oversight.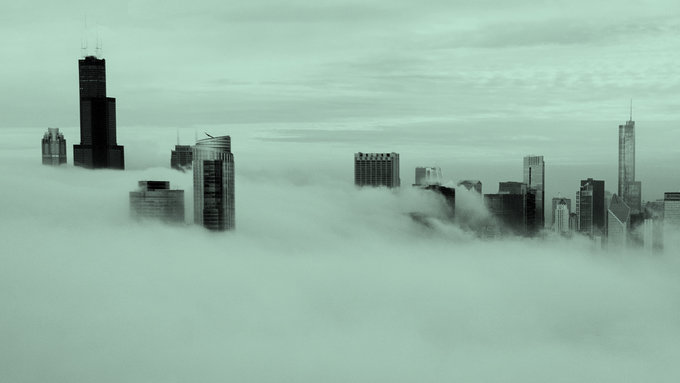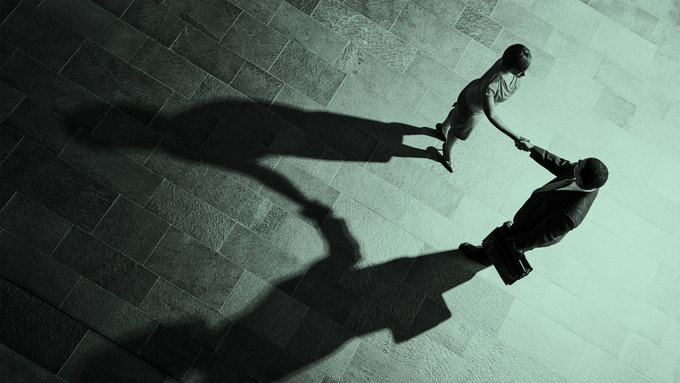 One Hub for an Entire Region
It always comes down to economics. Lowering an enterprise's overall costs enables opportunities of lowering product prices and adjusting a pricing strategy, which brings you right in front of your competition. People do tend to buy more if the price is right and the service excels.
By clustering your sales organization into just one site for a respective region, you consolidate your sales efforts and leverage economies of scale. Hence, sales performances spike and the sales force drives more revenue.
So let's break the one location consolidation down into our four pillars of expansion.
One Hub Scalability
By choosing a location with potent talent and scarce competition, you actually reach a monopoly status in scalability. Instead of branching out to increase market share, we see a great advantage in consolidating your sales force into just one location for a region.
Make the use of technology more efficiently. Instead of copying the door to door sales strategy and having presence in every country, think about stepping up the game with a strong, consolidated Inside Sales force.
One Hub Strategy
Tackling a region like EMEA, APAC or the Americas successfully, needs to happen with an aligned strategy. In just one delivery location this happens very quickly and easily. Best practice sharing is not a matter of months, but minutes.
A team of Sales Development Representatives, Inside Sales Reps or Inside Partner Managers tackling the French market could provide the team tackling the German market with a best practice solution just by walking to the next table. The lost opportunities change into palpable success.
Furthermore, having teams working on one floor flourishes competitive behavior. Suddenly teams are pushing themselves towards success and great sales metrics.
One Hub Overhead structure
Having just one delivery location for every region has several benefits. You are much faster in ramping up additional capacities, countries or functions, as you already have the management overhead, the crucial knowledge in just one location and you already have the toolset, which is needed to expand geographically.
You just need to hire new talent, train them and everything is ready to go. Instead of opening a new site and battling with the problems that come along with this undertaking, you just focus on seeking the right talent for the project and market.
Using talent, who actually worked in or for the targeted market is then the key responsibility. Providing your talent then with one training strategy aligns your sales force and boosts sales metrics.
One Hub Cost of sales
Subsequently, your cost of sales decrease substantially. Think back to the ten countries with ten branches of your company. Ten times less the cost of sales. The effect is lowering your cost of sales effectively and working efficiently.
Especially for startups, who might not have a possibility to branch out quickly, yet need to react to market changes swiftly, this solution is the perfect strategy. Even enterprises profit of working with a solid outsourcing partner within a hybridity model.
Focusing solely on the Software Industry
Taking over a core capability and shifting revenue accountability to a partner is without a doubt a critical decision. Even more important is to drive an end-to-end sales strategy with a partner, who has the experience and the capability to focus on sales results globally. The actions taken must ensure the overall success within a highly competitive software market.
As Salescode, we have consolidated our knowledge of sales solely within the Software Industry to support our customers not only with a ramped up revenue, but with in-depth knowledge and support to drive revenue much quicker, than anybody else. To provide knowledge where it lacks and patch funnel gaps, as shown in this case study.
Subsequently the training of the lingo and functionality of your software product is therefore taken in much quicker by our reps and a more successful and tailored sales force, specifically to your needs is provided in a very short time. As a consequence, your revenue increases and the results are seen much faster.
This is what you get out of it
a smooth go-live.

a recruitment with full speed, specific to your project's requirements and needed roles.
a central recruiting management for all countries in scope by just one overhead structure.
better sales results.
more efficient services with optimized total cost of sales.
a higher team retention rate.
tailored trainings for your specific software products, processes, and markets, which are actually aligned with each country in scope.
a more scalable and cost-efficient onboarding.
a continuously developing team.
a central care for all global team members by just one manager.
continuously improved revenue.
customized sales processes per country, software product or market.
real-time visibility of our results.
improved total costs of sales delivery with automated data exchange.
the highest possible level of process compliance.
and a raised customer satisfaction.
Strategically outsourced Inside Sales teams can tackle almost any sales challenges you are facing, having the experience and the entity in the respective countries you want to expand to. They will close gaps in your sales cycle and cover blind spots to generate revenue from laid off or forgotten funnels.
They combine your enterprise's vision with talents, providing skills and services anywhere in the world. Not only you will realize, the costs of sales are dropping, but your revenue is increasing exponentially.

See How You Are Able to Increase Your Revenue in the Software Market by Working with a Trusted Partner.
Salescode is confident about its results and works on a Pay-per-Performance basis. Engaging in a cooperation, both partners have skin in the game. This is our way of strengthening partnerships and delivering outstanding performance metrics.
Yet with our cutting-edge Salescode Engine, we are able to ramp up your revenue in no time. Want to know more on what we can do for your sales performance? Just ask for a call or drop us an e-mail with your question and we will get right back to you.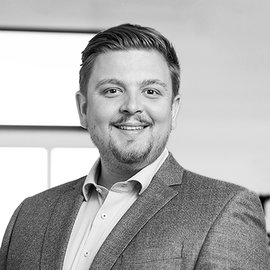 With his vast experience in the sales and Inside Sales industry, Julien is globally acquiring new customers and winning projects for Salescode. Mostly engaging in high headcount project bids, he is the first wave of expertise, when working with Salescode. Knowing all global markets he is our go-to-professional for strategy and structure to generate value for our clients.
Click here to connect with Julien on LinkedIn.