Overcome the 3 Biggest Challenges of Selling B2B SaaS Solutions
Increase the chances of getting your Saas solution purchased
Given the recent challenges across the globe, it is undoubtedly a great time to be selling B2B software. This is not solely deriving from our software market experience gathered over the years, but also our everyday experience practising outsourced services and actively selling software for our partners.
Numerous businesses are seeing themselves going through a paradigm shift. With workplaces successively inclining to go remote, the business becomes more and more virtually driven and the need for SaaS solutions consequently rises. Thus, ISVs have the opportunity to seize all industries. Unfortunately, just because you have developed a brilliant B2B software doesn't guarantee you any success. Competition is tough, and the market constantly flooded with new promising offers.
As a SaaS vendor, it is essential to detect critical moments that influence buying decisions, to succeed over the competition. Identifying and utilizing those critical moments in your favor increases the chances of getting your solution purchased. In this article, we will analyze 3 of the biggest challenges your business may face when selling a SaaS solution, accompanied by actionable insights to set yourself apart from the competition.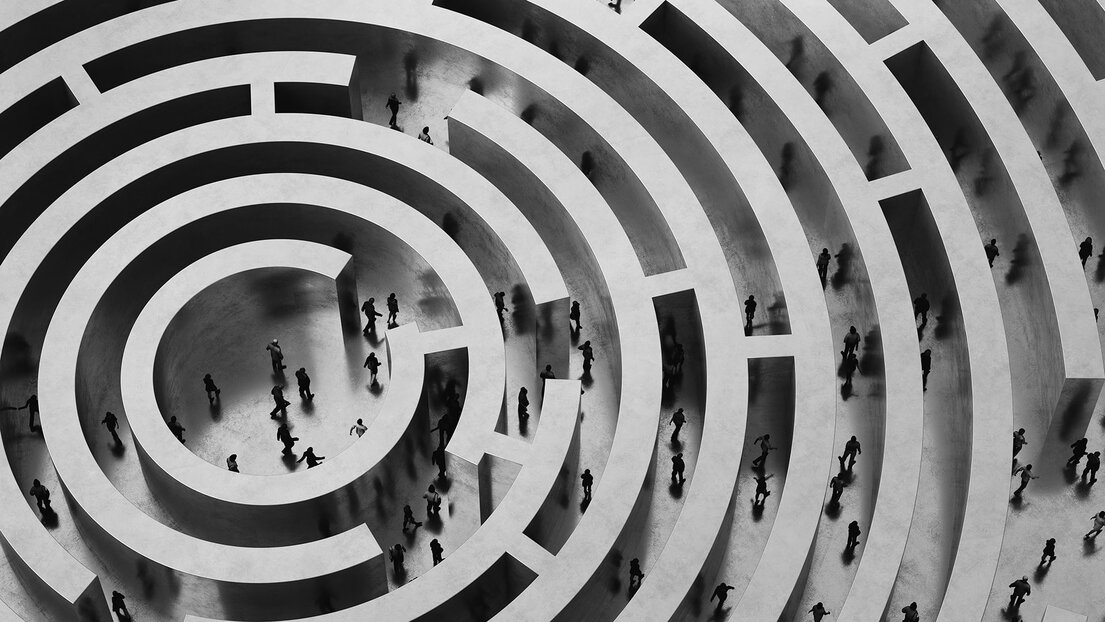 Show business value with benefits, not features
You have heard this saying over and over again: "Sell benefits, not features", which is key to communicate the value of your product to customers successfully. However, sales (and marketers) in the SaaS industry are often having a hard time making clear distinctions between a solution's features and its benefits.
A feature is the technical capability of your solution. It is something your product has and enables the user to execute a specific action. Whereas, the benefit is the result your customers experience when using the feature. It is the core reason why people are buying and using your product.
While this distinction might seem obvious for some, you might be surprised how often sales reps put software features first instead of focusing on the actual value delivered. They have a deep technical knowledge of the solution they sell. Therefore, it can be challenging to extract themselves from this educated position, to speak a language that comforts someone that knows nothing about your product.
When talking about features, you talk about your company and your product.
When talking about benefits, you talk about the customers and their objectives.
The hard truth of selling B2B software is that your prospect does not care about your company nor your product. He or she is only concerned about achieving his personal goals and overcoming recent challenges. The fundamental idea of value-based selling, is aligning the customer's problem or challenge with your solution and not the other way around.
You can transform your product features into benefits by emphasizing how your product will support a customer in achieving his or her individual objectives. This means knowing what the added value for your customer is and making everything you say personal and specific to his situation. Features should only be an accessory to prove the benefits you mention.
Always establish a diagnosis before prescribing your solution. Agree with prospects about challenges that need to be solved and the impacts on the company. Don't jump into a product demo or presentation without agreeing on your customer pains, desires, and goals. Become a part of the solution instead of creating additional confusion.
Turn free trial users into paying customers
Most SaaS solutions nowadays are offered with a free trial option before the actual purchasing decision is made. It is a great way to attract leads and showcase your solution. The downturn though, is that you have limited control over the user experience during this particular period. Now, how do you ensure free trial users are getting the true value of your product, to convert them into paying customers?
Free trials not limited in time, are referred to as freemium and have an extremely low conversion rate. Bear in mind that a solid 40% - 60% of users who sign up for a free software trial will use it once and never return. Well designed trial plans include potential limitations within the test period. Time-limited trials create a sense of urgency to test and experience the product before the trial expires. With a time-framed trial, users are encouraged to prioritize the product's testing before the expiration date. Most businesses nowadays find that 14 days is a suitable trial period. Based on the complexity, trial period or feature adjustments are recommended to give the user a chance to get sufficiently acquainted.
Feature limited trials are a good option for complex software which requires time to familiarize with the platform and features. Make it easy for your users to focus on your product's main features and enable essentials only. That way, they can test your product without getting lost on irritatingly complex user interfaces with an overload of options available.
Wisely choose limitations that suit your software. Other common constraints include limiting the number of actions, the amount of data that can be uploaded, or only partially restricting features.
Another key to a successful trial is staging your product. Comparable to a real estate agent staging a home for sale. When leads install your software, it comes most probably empty of data. Populating your software with mock data makes it easy for users to project themselves when testing your solution. Take the example of Google: when you create a new Gmail account, Google sends a few automatic emails to populate your inbox, helping you visualize the mailbox's daily use. Staging software for free trials is a great way to enable users to start playing around and familiarize themselves with your product, without having to upload potentially sensitive data.


Adapt to different audiences within a company
With the rise of cloud-based solutions, barriers to purchase software have never been lower. For most businesses the purchasing decision process has also gotten more virtual, faster and more agile. Unfortunately, this doesn't mean employees can purchase any software that they perceive beneficial. Along the road of deal closure, there are still multiple roadblocks to survive and decision-makers to convince. The ultimate purchasing decision though will be bound to your software solving a company's current challenge at a strategically fitting price.
It is essential to figure out who will be involved in the purchase decision journey. Of course, each company has a different setup, but in most cases, we see two categories of people along the decision-making process: the business users and the decision-makers. Company strategy and challenges to be solved are just one side of the coin. Each buying persona involved in the decision-making process has his or her very own individual motivation to buy or not to buy. Therefore, if you want to be successful it is of utmost importance to individualize your engagement strategy and work with a distinct sales approach to win the deal.
Let us take one step back. The business user is most likely the person who identified a problem and evaluates solutions to overcome his challenge. He is the one that will actually be using your software. Yet in most businesses, the approval of acquiring a new software goes through decision-makers higher in the hierarchy (often CTOs or CFOs). They usually are all about ROI, cost and productivity, while they might not even be using your product. Nonetheless, they have to be proven the value and the problem-solving capability of your solution as much as business users.
In the B2B world, we tend to think that everything is rational, but business buyers are not predictable machines. They buy emotionally as well and then rationalize their decision with data. Successful sales reps connect with prospects on an emotional level. They associate emotions with product benefits to pull the right triggers and influence purchase decisions.
According to our previous points, sales should be selling an outcome, not a product. Ask yourself: What is the desired outcome for end-users and for decision-makers? How is my product the answer to bypass the identified challenge or solve a persistent problem? What is it that will make my buyer successful in his job?
Each and every person involved will most definitely have a different motivation and should therefore be treated individually. End users usually want solutions to make their job faster and easier. You can use informative and technical content to show the benefits of using your product. Decision-makers are commonly driven by productivity, traceability and return on investment. Therefore, try to identify pain points, challenges and their short-, mid- or long-term goals, develop a strategy to support those and adjust your argumentation accordingly. As a basic principle, ensure to always align your pitch with your target audience. Acknowledge their motivation to hit the right triggers and sell as much emotionally as technically adept.


A strong customer-centric approach to scale your business
Nowadays, customers have nearly unlimited amounts of online solutions available to solve their existing problems. Building trust and a human connection with your customers are major factors in the prosperity of selling your SaaS product.
We at Salescode, tackle the daily challenges of selling B2B software and SaaS products with a resilient customer-centric approach.
We understand your customer's business needs and with our proven sales outsourcing strategy, we can set your company on the path to success. Reach out to our team to discuss how we can help to scale your business and tackle your challenges.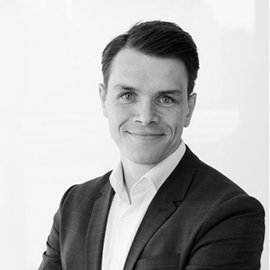 With more than 10 years of experience in setting up businesses and delivering sales and contact centers all over the world for the leading organizations in the software industry, Stefan is an extremely valuable asset and a trusted advisor to provide a 100% high partner and client satisfaction.
With his hands on mentality and self-driven attitude, he has proven over the years a deep understanding of people management and development. As an experienced leader of large organizations providing virtual sales teams across different time zones and cultures, he generated double-digit annual growth across white and named space for top global companies in a complex and highly competitive market environment.
Click here to connect with Stefan on LinkedIn.