How To Smoothly Transition To a SaaS Business Model?
Make the shift to a subscription-based model and increase your software revenue.
If you are still selling your software for a flat fee, and hoping customers will come back to buy the upgrades or add-ons, then you may be missing out on many opportunities to generate more revenue.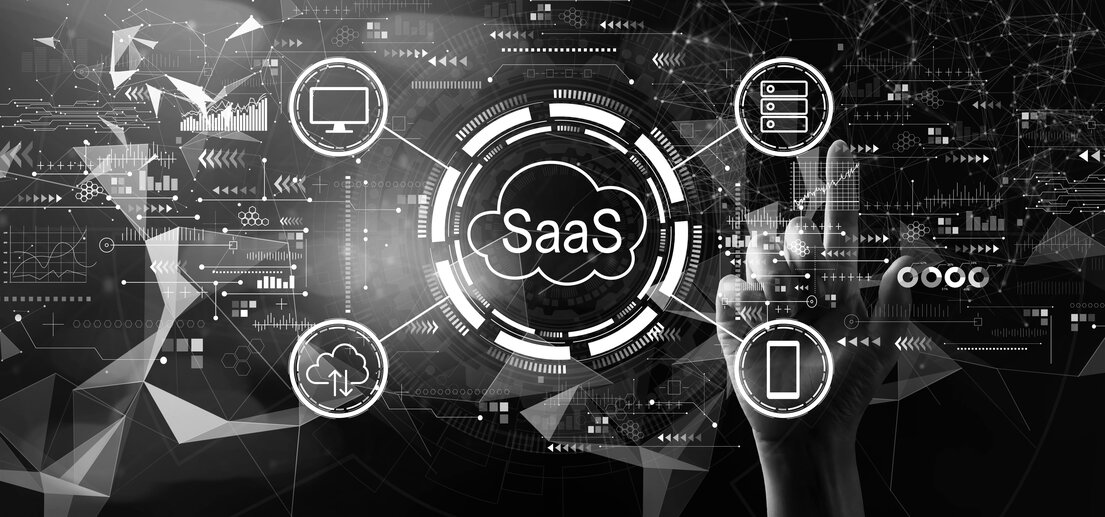 While there are many benefits to switching to SaaS, moving from a traditional business model to a subscription-based model requires some thought and careful change management. This will ensure business continuity during this phase, that you remain competitive and keep your existing customers' loyalty.
So what does it take to transition to a SaaS model successfully, and increase your revenue?
Let's look at the implications for your existing customer base and your own organization, and the essential steps to increase revenue by switching your business model to software as a service.
Why should I switch to a subscription-based service?
When your software runs online and you sell a subscription to your customers, you have a constant stream of monthly or yearly revenue coming in.
It also means that as your client company grows and adds more employees, or expands its use of your software, you will generate more revenue from selling extra subscriptions or licenses.
Additionally, you can look into including value-added services to your offer. Common SaaS services include dedicated support for your product, consulting, development to integrate with their other IT products, implementation services, or building customizations for a customer's specific needs.
Think about key customers and what assistance they might need to implement and run your software smoothly.
Once your foot is in the door, you can start discussing with the company as a whole to see where your solution could add value in other areas.
A SaaS model is more agile and adapts to businesses' growing needs. Think about including different tiers and prices of license so that you can cater to the needs of a larger audience.
The steps to success when transitioning to a SaaS model
Without value-added services, a support offer, and solid reasons to upgrade, you're at the risk of losing customers. Here are some jets to successfully increase your software revenue with a subscription-based service.
Review your current business model
Take a look at the software you are currently selling and how your customers are using it. Do they ever come back for upgrades or additional services? Or is this purely a one-time sale, and then they disappear to use your product in an unknown way.
Start to consider what you can add on a regular basis that would add value to the customer and make them want to keep using your solution. Since you are changing your structure and the customer's way of working, you need to increase the perceived value for your software. For instance, consider highlighting the fact that customers will automatically have access to the latest updates of your software at no extra cost.
Review your current customers' usage
Without understanding your customer's needs and challenges, you can't truly identify the core benefits or the missing features of your solution. In most cases, it doesn't matter what you think is an excellent idea if your customers see no value in it. Start to interact with your clients. Find out how they use the product, what are their pain points, and what improvements they want to see in the future.
Try to gather as much data as possible about how customers use your solution. Identify the most heavily used features, the number of users, the log-in times and durations. This is critical information that you can use later to determine your new business model.
If you understand current customer issues and the value your solution has for them, those are things that new potential customers will want as well. It's a great selling point for why somebody would want to subscribe to your solution.
Show the advantages of a subscription model
As we've mentioned above, slapping a subscription onto your existing product isn't going to work. Customers don't like change, and they don't like paying more. So when you make a customer pay ongoing costs for something that they were getting for a one-time fee, they might start looking for alternative options.
If you can provide ongoing value to your customers, then a subscription makes more sense. You must emphasize the reasons why cloud-based software is more efficient than on-premise solutions. Accessibility, pay-as-you-use, simplified infrastructure, access to new features… there are countless benefits switching to a SaaS solution.
Offer the subscription, don't force the subscription
Nobody likes to be forced into anything. When switching from a traditional business model to a subscription-based model, don't force customers into a drastic change. Show you can adapt to your clients' needs and allow them to transition over to the new subscription model at their own pace.
This means you could be running a traditional business model simultaneously with your new subscription model. At some point, you may need to make the call to cut the old business model out. But, that should hopefully be once your subscriptions sustain your business and you no longer rely on your old business method.
It's often sad to see customers go. However, if you have provided excellent service throughout the customer relationship, chances are high they will choose to stay with you.
Changing how your company does business
Not only your customers but your own company will have to change with the move to a subscription-based model. Old processes and methods might not work best for your new SaaS business. You must review and update your current operations to build success going forward.
Finance
You need to review your current finances, compare your revenue to your spendings while driving the existing setup. Then look to see how the subscription service will impact that. You need a thorough understanding of how subscriptions will keep your revenue at the current levels and how they can increase it and your margin.
If you don't have a clear understanding of how this will impact your financial situation, you might put your business in danger. Make sure you can project financial success before starting to move towards this new model.
Sales and Marketing
How you sell and market your solution will significantly change, going from a traditional model to a subscription model. Therefore, you need your sales and marketing team to develop a new approach to show customers how they can benefit from paying monthly for your software.
What's changed, what value are you bringing to the customer, what new services are offered? Ensure these teams have an excellent understanding of where you're heading and how they need to be selling to customers.
Product Development and Innovation
With a SaaS, you need to be constantly developing your product. Whether that is enhancing existing features or adding new features to improve the service as a whole. It's not feasible to take a year to implement something that your competitors are doing faster and better than you.
Suppose your customers find other services for the same price but with bigger benefits or value, they may exit your business relationship. Therefore, your product team needs to act quickly, keep up with industry trends, and have the ability to implement and get new services or products to the market.
People and teams
Your business may need to reorganize departments, teams or even split the company into a traditional business and subscription business for a time. They're very different working models, and you may even need to streamline departments to cut red tape and deliver a faster subscription service to customers.
Many existing employees, just like customers, don't want change. However, a subscription service is likely going to involve more work and different types of work. Therefore, you need to bring your employees on board with the new way of doing things. Make sure they understand their input is valuable and work together towards making this change a success.
What if my customers won't switch to a SaaS model?
As a software company, switching to a subscription service can seem challenging. You may worry about customers who are reluctant to change or want to have full control and ownership of their technologies.
However, most businesses already use subscription-based services, so it just comes down to showing the positive changes to your customer base and explaining what benefits they will get in the long run. Discuss their concerns and offer change management support to ease them into the transition.
There will always be some customers that won't or can't make the move to cloud solutions for security reasons. At the same time, many businesses now prefer using cloud SaaS services. It allows them to eliminate issues related to storage, access their solution anytime anywhere, and only pay for what they use.
Therefore, remember that for any customer you lose when switching to a subscription model, you will find more users that prefer this approach as it takes problems out of their day-to-day business.
Final Thoughts
Almost any SaaS business can benefit from switching to a subscription model. However, you can't just change your current business model to a subscription model and hope for the best.
At Salescode, we help businesses show the long-lasting value of subscription-based software to existing and new customers. Let's discuss your transition, book a short call with one of our experts.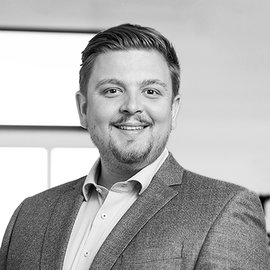 With his vast experience in the sales and Inside Sales industry, Julien is globally acquiring new customers and winning projects for Salescode. Mostly engaging in high headcount project bids, he is the first wave of expertise, when working with Salescode. Knowing all global markets he is our go-to-professional for strategy and structure to generate value for our clients.
Click here to connect with Julien on LinkedIn.