10 Things Software Companies Must Consider When Choosing a Sales Outsourcing Partner
How to select the best sales partner for your business?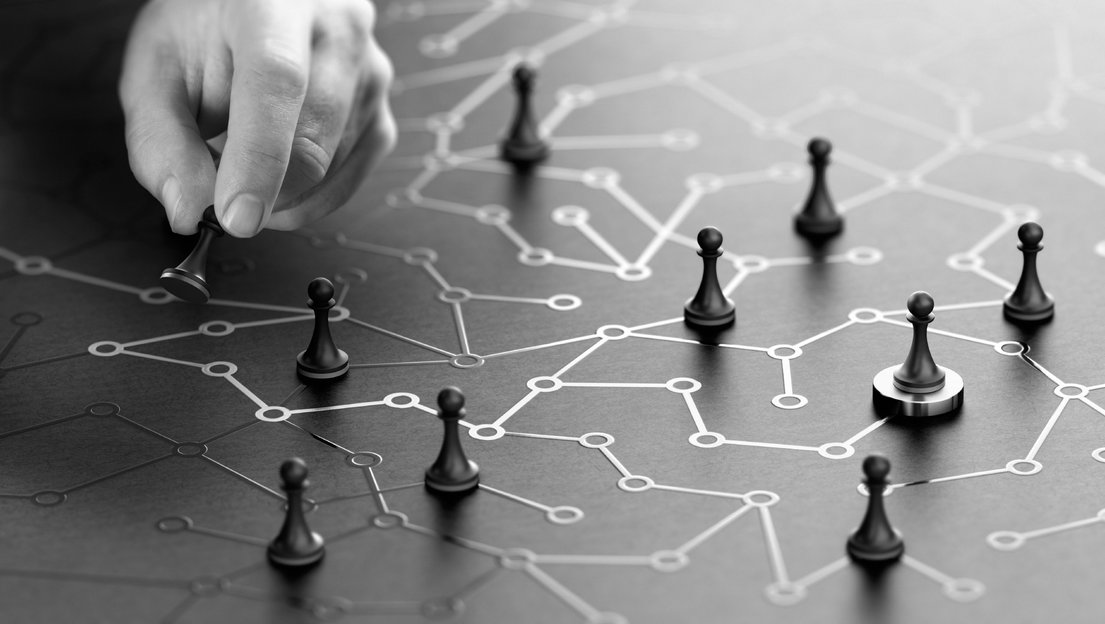 You have decided to outsource your sales activities, and that might be a very smart decision for your software business. Outsourcing sales is a proven way to boost revenue at a fraction of the in-house cost.
No matter which part of your sales process you are looking to source out, finding the right partner is critical for the operation's success. You need to ensure that your activities are in good hands, with a trusted partner to deliver expected results.
Many features come into play when selecting a sales outsourcing company. From expertise in the software industry to data privacy, we have listed the 10 most crucial factors you must evaluate carefully to choose the most suitable sales outsourcing partner.


1. Ease of communication
Sales outsourcing activities usually take place on a global scale. Time zones, language, and national holidays should not become obstacles to consistent information exchange with your partner. Smooth, constant and truthful communication is essential to the success of any outsourcing project.
How to ensure good levels of communication with a vendor?
Prioritize specific locations and time zones to facilitate collaboration and ensure working hours match throughout the day.
Clarify expectations regarding availability and communication channels: phone, email, chat, messaging apps.
Ensure you have a dedicated point of contact to handle all your queries; this person should be able to respond quickly to urgent matters.


2. Experience and reputation
There is no equivalent to experience when assessing the ability of a vendor to lead your projects to success. Experience in solving business challenges similar to yours and knowledge of the software industry are critical factors in the partner selection process. Your outsourcing partner should provide proof of its track record, satisfied clients and suitable industry accustomed approaches.
How to assess the outsourcing partner's experience and reputation?
Ask for case studies, customer testimonials, and referrals to evaluate the know-how of your potential partner.
Ensure the vendor has been on the market long enough and is financially stable.
Connect with existing or past clients to ask for their feedback.
Request industry-specific approaches to ensure the right fit for your software


3. Area of expertise
Software sales outsourcing involves more analytical and knowledge-based activities than other standard business process outsourcing. One of the objectives of sales outsourcing is gaining access to competencies that are harder or too expensive to find locally. Vendors usually specialize in specific markets or industries. It is essential to look for a partner that provides the technical expertise and skillsets that you need.
How to make sure the vendor's expertise meets your requirements
Ask for market studies related to your objectives and the software industry.
Clarify in which part of your sales funnel the vendor is an expert.
Ensure your partners' scope of services allows room to grow with future projects.


4. Quality of outsourced talents
The success of your outsourcing partner stands with the talents employed. You need to ensure that HR has the skill level and software expertise to hire high potentials forwardly carrying out sales for your business. This is particularly significant when outsourcing client-facing operations such as sales. Your outsourced team should be formed out of experienced professionals that meet your global standards.
How to evaluate the quality of the talents the outsourcing partner employs?
Review the partner's recruiting and onboarding processes and standards.
Ask about training practices and how they plan to make their team experts of your company and software.
Ask about the KPIs and the framework they use to measure the quality of the employees' work.


5.Business values and cultural fit
Corporate culture is often overlooked because it's not captured in business documents. Nonetheless, it's an essential criterion for a successful, long-term relationship with your outsourcing partner. You want to work with like-minded people towards the same goals, sharing the same values and principles.
How to assess cultural and corporate fit with your company?
Ask questions about how they understand your business, goals, and challenges.
Enquire about management practices flexibility: Are they highly process-oriented or agile?
Look at your partner's behavior during the selection process: Do they ask relevant questions? Can they meet response deadlines? Are they open and transparent?


6. Infrastructure and technology
The IT infrastructure and technology play a substantial role in sales outsourcing, even more so when selling Saas. The hardware, software, and systems your potential partner deploys must be reliable to guarantee sufficient visibility over the outsourced teams' activities. The outsourcing company must show the ability to integrate with your own technologies and show they have a backup plan in case of any breakdown.
How to verify if the partner is technologically ready?
Review the CRM and lead tracking tools used.
Make sure the software and technologies in place match your current tools.
Ask if they can invest in technologies specific to your business.
Integrated systems are key, so make sure to ask for the partner's capability to integrate.


7. Reporting processes
Your sales partner should have a solid process to monitor, optimize and continuously improve sales activities. To monitor your remote team's productivity and consistent quality levels, agree on a methodology to track results and resolve issues beforehand. Keep in mind that the performance metrics should evolve as the project progresses as well in quality as in quantity.
How to ensure consistent and standardized reporting?
Agree on KPIs used to assess performance at each stage of the project.
Determine the frequency of reporting and updates on activities.
Make sure the reporting format matches your own.


8. Data privacy
Data privacy might be one of the biggest concerns for modern businesses. When it comes to sales outsourcing, a significant amount of personal data is processed. You need to make sure your – and your clients'– information is protected. Different countries have different laws for regulating data confidentiality and Intellectual Property. It is essential to ensure that your partner complies with your industry standards and deploys suitable control mechanisms.
How to ensure the partner meets your regulatory requirements?
Check if the vendor conducts security audits in their work locations.
If your business is operating in Europe, make sure the partner is GDPR compliant.
Review the tools, mechanisms and procedures used to prevent data breaches.
Note: You will share sensitive business information with your partner; make sure this information is handled properly. We highly recommended signing a NDA before sharing any information, even prior to entering into business.


9. Methodology and strategic approach
Outsourcing sales activities provides an opportunity to work with a partner that has developed solid software sales strategies over years of practice. The vendor should have a structured methodology to approach your business challenges and prospective target market. Make sure you have a sound understanding of how the partner will handle your project.
How to review the strategic approach of the sales outsourcing company?
Ask for a detailed plan of action on how your partner plans to approach your project.
Make sure the methodology in place can be adjusted to your business needs.
Review project management and collaborative practices.
10. Flexibility
For a successful long-term partnership, the ideal vendor needs to show adaptability to changes in your environment and strategy. SaaS is a fast-paced industry with a high need to quickly adapt to new circumstances and challenges, applicable for all involved parties. If the situation requires, you should be able to adjust the sales resources and market approach. A good sales outsourcing partner can adapt to your business and market circumstances reactively. The right partner might even be able to draft a flexible and creative model you have not yet even considered.
How to assess the sales outsourcing company's flexibility?
Review your options for upscaling and downscaling operations.
Agree on the extent of possible changes in your requirements.
Make sure the partner can serve urgent requests or problems in a considerable time frame.

A Global Partner to outsource your sales activities
We have built our knowledge of the software industry for over 20 years to offer outstanding sales outsourcing services to our partners worldwide. We specialize in accelerating revenues for software companies and globally scale their business, from existing products up to shifting customers to subscription-based services. Book a meeting with our experts at Salescode and let us guide you through how we can boost your sales with our unique methodology for software companies.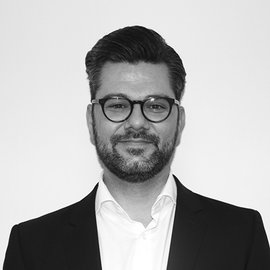 With more than 8 years of experience in Inside Sales, Philippe is responsible for building trusting relationships and developing client's accounts. With an in-depth knowledge of the sales and outsourcing industry, he is the go-to professional to ramp up our client's revenue and simply generate value for our clients.
Click here to connect with Philippe on LinkedIn.