8 Important Tips to Keep Your SaaS Sales Team Motivated
Improve your sales team's productivity and results with these key strategies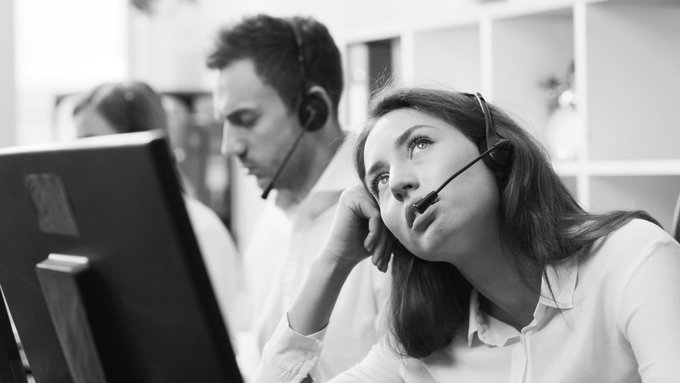 Follow these tips to keep your sales team motivated
Provide a clear direction
One of the key ways to keep your sales team motivated is to provide them with clear and attainable targets. These include setting weekly, monthly, or quarterly sales goals and providing your team with the tools and resources they need to achieve them.
Setting specific, measurable, attainable, relevant, and time-bound (SMART) goals can help your team members understand what they need to do to succeed.
Reward efforts with incentives
Additionally, you must provide regular credit and recognition to your team members when they reach their targets. Bonuses, commissions, or other incentives boost employee satisfaction and improve the retention of top performers on your team.
Remember the importance of team expeditions or activities if you set goals for the entire sales team. You can take advantage of global achievements to reinforce cohesion in your group with team-building and bonding activities.
Foster a positive work culture
Another effective way to motivate your sales team is to create a fair, trusting, and supportive work community. For instance, go beyond organizing regular one-to-one meetings and set up open individual and team communication channels, and provide genuine opportunities for professional development.
Focusing on the well-being of employees leads to more dedication to achieving targets and improved performance outcomes. Additionally, giving your team a sense of autonomy and ownership over their work is essential to reinforcing a culture of trust among management and employees.
Track progress with KPIs
Another vital aspect of uplifting your sales team is building visibility and reporting capabilities to measure results. You and your team must clearly understand how they are performing and where they fall short. Ensure you track key metrics such as conversion rates, pipeline growth, and customer satisfaction.
By providing your team with real-time data and insights, you can help them identify areas for improvement and give them the tools they need to achieve their targets.
Organize contests
The next tip is to start campaigns/workshops and contests. These can be fun and competitive ways to keep your team engaged. Sales teams can be divided into sub-teams to compete against each other by setting team leaders who devise their mini-sales strategies. The winning team can get a prize or recognition.
A healthy competitive environment can have a positive impact on motivation and confidence. It can push your team to attain new levels of performance.
Set up training workshops
Another way to motivate your sales team is to provide them with opportunities to learn and grow. Develop training programs, mentorship opportunities, and networking events to show you are involved in driving your team to success.
By providing your team with the tools and resources they need to improve their skills and advance their careers, you can help them stay engaged and motivated in their work.
Give control to your sales team
Giving back control to your sales team is essential, not only to keep them motivated and engaged but also to increase revenue. Empowering your team members to make decisions and take ownership of their sales process can help them feel more invested in their work.
For instance, you could allow them to set their schedules, work from home, or decide how they approach their sales targets. By giving your team control over their work, you can help them feel more motivated and engaged, leading to better performance and results.
Giving your team control over their work can also help them develop their skills and advance their careers. It's important to remember that giving control doesn't mean giving up leadership but rather providing guidance and support while showing your team members the autonomy they need to be successful.
Leverage the Power of Automation and AI
Automation can help sales teams save time and focus on high-value tasks, such as building customer relationships and focusing on core business. By automating repetitive tasks such as data entry, email responses, and scheduling, sales teams can free up their time to focus on more complex and valuable functions that drive revenue.
AI-based tools can also help sales teams identify and prioritize the most promising leads, personalize their sales approach, and make more accurate predictions about customer behavior. These tools generally lead to increased efficiency, higher conversion rates, and,, ultimately, more closed deals.
In addition, AI-based tools can provide real-time data, insights, and performance tracking. Ultimately, they can help sales teams identify areas for improvement, provide the necessary support to achieve their goals, and make data-driven decisions.
A partner to lead your sales team to success
Overall, keeping your sales team motivated requires a multi-faceted approach. These steps can help your team stay motivated and engaged in today's formidable business environment.
It's noteworthy to remember that every team is different, and what may work for one group may not work for another. Being open to trying new practices and listening to your team's feedback is essential. You can successfully uplift your sales team and accomplish your targets with the appropriate approach, incentives, and campaigns.
We're specialists at directing SaaS sales teams to success; book a short call with one of our experts for a personalized audit.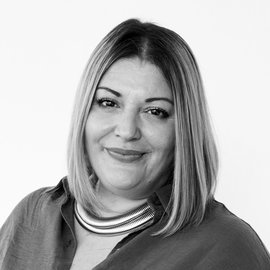 Experienced Sales Operations Director with a demonstrated history of working in the outsourcing/offshoring industry. Skilled in Operations and people Management, Customer Relationship Management (CRM),Customer Satisfaction, data analytics and sales (b2b). Strong support professional with focus on bringing the best out of every person developing mind and skill set.
Click here to connect with Triantafyllia on LinkedIn.