A Framework To Create a SaaS Sales Playbook That Sales Reps Will Use
How to implement a systemic approach to selling your software
If your salespeople are constantly trying different sales methods with customers, they miss out on the opportunity to become experts at selling your software and close more deals faster. Chances are they might be confused regarding next steps, presenting the right content at the right time or wasting time with bad prospects.
In that case, all you might need is a sales playbook. A sales playbook is a key resource describing salespeople's roles and knowledge within your organization. It contains all the information they need to know to perfect their skills and use the right sales methodology to sell your software.
The objective of a sales playbook is to implement a systemic approach to selling your software and close more deals faster. When sales processes are clearly defined and documented, your organization can get a grasp of the most effective methods to sell.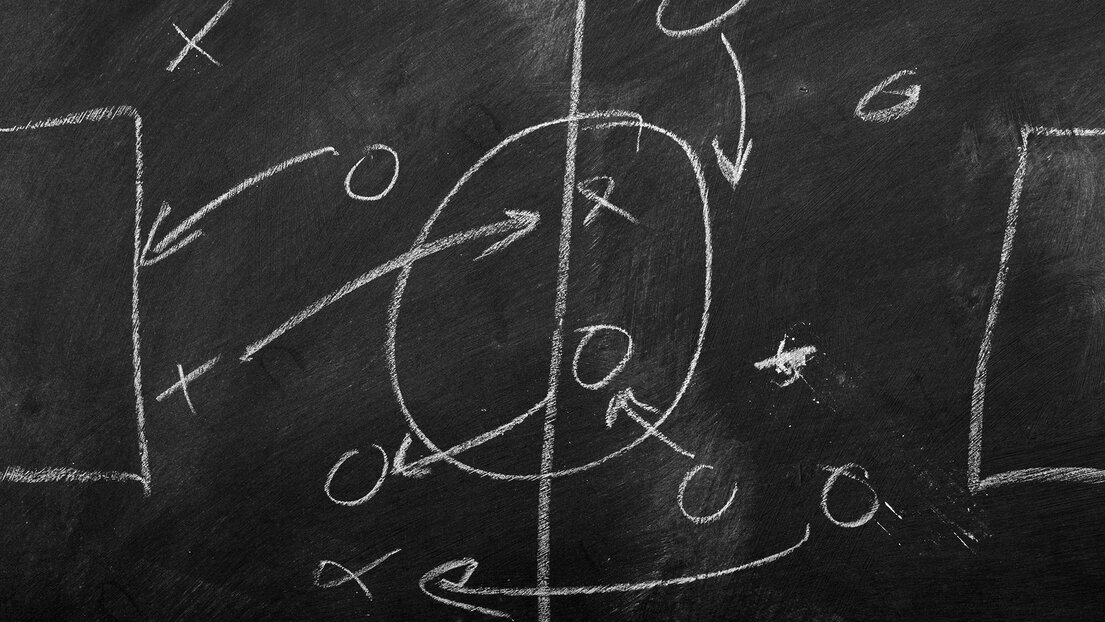 Every software company needs a sales playbook
A systematic approach to sales success consists in laying out the perfect, repeatable, sequence of steps and methodologies to reach your full sales potential. In this system, the sales playbook is fundamental to centralize the knowledge acquired over the years. This allows sales organizations to measure, analyze and constantly refine their strategies for better results.
In a nutshell, a sales playbook has three major benefits for software businesses:
Maximize sales efficiency with a sales framework and centralized content to make their job easier.
Train new hires with a smoother onboarding and reduces ramp-up time.
Ensure consistency across the sales team continuously improve sales practices.

Sections every sales playbook must include
Every single sales playbook is unique and specific to a sales organization. However, we'd like to guide you through key components and sections you should include in your sales guide as a software organization.
How to use the sales playbook
Every well-crafted playbook starts with guidance on how it should be used. First, you need to define who the playbook is intended for. You will not address internal sales reps, outsourced sales, or resellers' challenges in the same manner.
When putting together your sales playbook, always keep in mind your audience and their personal objectives. Explain the value sales reps will get out of it to keep them engaged and interested. Include other useful elements such as the feedback and update processes.
Elevator pitch
If people had to remember only one thing about your software or your company, what would it be? Your elevator pitch should answer this question. It's a short statement explaining who you are, what you do and why you are needed.
Everything in your playbook should be built on this concise summary of your software benefits. Remember to keep it short, straight to the point and exciting.
Customer pain points and objectives
Building your business on a customer-centric approach is essential to create a positive and personalized selling experience. This should be reflected in your playbook.
Tackling customer challenges and goals early on in the playbook will help sales develop empathy towards customers and prospects. Educate them about the common challenges faced by your typical client so they develop a mindset that places customer challenges at the heart of their approach.
Answer questions such as: what does success look like for your customers? What metrics are they interested in?
Software overview
In this section, you want to expose the facts that back up your elevator pitch. The software overview should provide enough detailed information for sales to position your product accurately to potential users. However, bear in mind that a sales playbook is not a product manual and should remain a sales guide.
You want this to be specific enough to resonate with the customers but not overwhelmingly technical. Focus only on the most valuable aspects of your software to find the right balance of information.
You can also include key statistics and figures that support your pitch.
Customer outcomes
This is where your customers' objectives and software capabilities meet to create value. You want to demonstrate how customers' will achieve their personal goals using your solution.
Think about the two kinds of outcomes an organization gets from using your solution. Direct outcomes are the direct positive effect of your software on daily operations. For example, if you're editing a payroll software, the HR department probably saves time creating, reviewing, and sending payslips to employees.
On the other hand, the business outcome for the full organization is cost-saving and better quality assurance on accounting tasks.
You should be able to respond to every customer challenges and objectives with features of your product.
Target customer profile
Buyer persona, ideal customer profile, target customer, you name it. This section is meant to describe what your ideal prospects look like. It points out the key elements your sales reps should look out for when meeting a new prospect.
What is your ideal customer qualification criteria and motivators? What industry and size of company are you targeting?
The objective is not only to be able to identify a good prospect, but also to spot and take out bad customer profiles. Sales reps need to be realistic about who the ready buyers are, and fully prepared to qualify out prospects that don't match your target.
Buyer profiles
Software end-users and buyers -aka decision-makers- have distinct motivations. They should therefore be approached in different ways. There is a range of buyer profiles across organizations and departments. Mapping out buyer profiles just like you would do with customer profiles will help position your product to decision-makers.
We have covered this topic in-depth in a recent article: Overcome the 3 biggest challenges of selling software.
Handling objections
Customer objections are unavoidable in sales discussions. A prospect raising objections is simply expressing concerns about whether your software is a good fit for them. Sales reps should always acknowledge objections and learn how to resolve them effectively. Objections should be seen as a good opportunity to further qualify the customer and clarify misconceptions about your solution.
In your sales playbook, list common objections that are raised frequently along with the best way to handle them. You can structure the objections and their answers according to the different stages of your sales process.
For best strategies to handle objections, look into the BANT (Budget, Authority, Need, Timing) or LAER (Listen, Acknowledge, Explore, Respond) frameworks.
Other important sections
Above is a non-exhaustive list of the most important elements you should include in your sales playbook. We have selected these sections because called for further clarification.
You playbook may also include:
Marketing resources and sales collateral
Live demo guides
Key discovery questions
Sales KPIs
Competitor analysis
… and any other material that will help close more deals.
Frameworks propositions for your sales playbook
Chances are you already have most of the content of your sales playbook scattered across different locations in your organization. You must bring together all the sales knowledge in one place and structure it in the most practical way for your sales to use.
Because every sales organization is different, we would like to propose 3 frameworks to choose from when structuring your sales playbook.
1. Know, Do, Say and Show
This framework is the most simple and straightforward option to construct your sales playbook. It will also help ensure you cover all the elements sales reps need to have access to.
What to know
This section contains information about your organization, product, service, persona, sales process, and methodologies.
What to do
Here, you want to lay out the steps, strategies, and tactics sales reps should take to engage clients before, during, and after sales conversations.
What to say
Outline your core messaging, storyline, questions, and conversation talk tracks.
What to show
Centralize all the sales collaterals that sales can share with customers such as videos, whiteboard sessions, sales decks, demos.
This is a great option to get started with your first sales playbook. However, the limit of this model is the lack of interconnectivity between the different elements. For that reason, you might want to look into the following framework.
2. Skills, Tools, Content
Here, the content is organized around the different steps of your sales process. For each step, you want to layout the skills, tools, content, and action required to move the buyer to the next stage.
Most companies have a large amount of content created by the marketing team, but disconnected from the sales world. This is good way for these resources to be used in sales conversations.
Below is a simplified visualization of this framework.
3. Persona, Pain, Feature, Content
This last framework is probably our favorite since it's entirely customer-focused. It clearly displays what content and features to rely on for every customer pain point. If you'd like to implement this framework, start with your 3 most common buyer profiles.
Best practices to get started with your sales playbook
Keep it simple
If you want your sales book to become a reference, don't overwhelm sales with information. Focus on the most important aspects of your sales methodologies and add up progressively.
Use a digital format
A sales playbook is constantly updated and improved with better content and strategies. Using a digital format will make it easy to edit, and enables you to include links and digital media such as videos.
Make the process inclusive
Make the sales part of the creation of your sales playbook. Ask them for their biggest struggles and proven methods. This is an inclusive process where everyone can learn from each other.
At Salescode, we are experts in developing and structuring sales strategies that drive results. Contact us if you're looking for a partner to help you generate more sales for your software.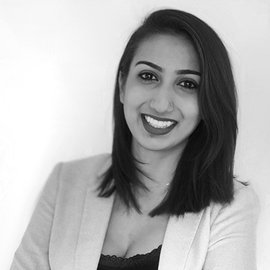 Vina joins Salescode with 12 years of Sales, Training & Development experience. Specializing in Sales, Leadership & Customer service center Training for all levels. Experience in building the training & development team from the ground up and have a record accomplishment of managing teams remotely as well as inspiring to deliver a first-class training experience.
A certified COPC Customer Experience (CX) Standard Auditor
Most Recently: Vina spent over 7 years with a Leading BPO in Asia Pacific building the training department & developing employees to meet their core competencies and skills. As a result, the training structure built by Vina is now implemented in multiple countries and regions with proven performance results.
Click here to connect with Vina on LinkedIn.