Managing & Effectively Leading your Remote Software Sales Teams
How to get your remote sales team(s) to deliver results whilst offering the highest levels of performance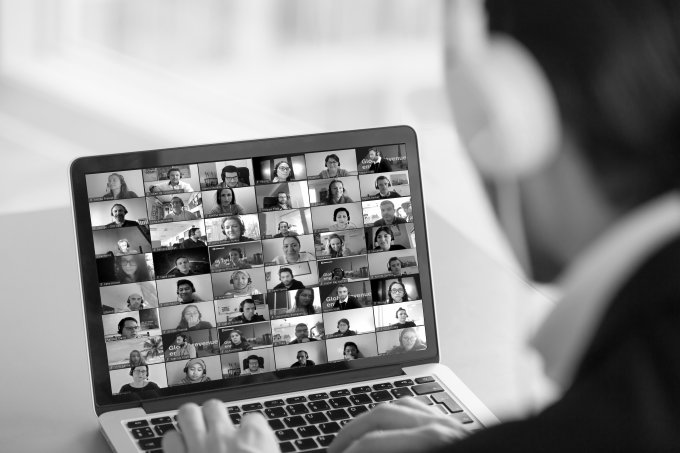 Whether your sales team is working remotely by choice or because of the pandemic, managers must ensure equal or higher levels of productivity. Even in the digital age, working from a distance comes with its own specific challenges. It requires attention to the work environment, consistent communication, and processes to keep the business running smoothly.
As a sales outsourcing partner, we specialize in leading remote sales teams to success. Here's how we do it.
Implement clear processes
When teams are spread out across locations and time zones, processes play a key role in providing a framework to get prospects moving down along your sales funnel. In a remote configuration, you cannot rely on verbal updates or informal communication. There must be processes for each stage of your sales funnel, from lead generation to closing deals and renewals.
Sales processes also allow you to provide customers with a consistent experience, even when they interact with other sales teams within your company. Make sure to document your sales methods and make them easily accessible for reference. An excellent place to start is creating your company's sales playbook. You'll find our complete guide in this article.
Make your team accountable
Accountability is vital for remote productivity. As a manager, it can be challenging to find the right balance between micromanaging and getting a good sense of your team member's productivity. You must develop a sense of trust within your team. When setting objectives, ensure they are clear and time-limited. Sharing progress at each specific stage is also essential to build confidence in your sales.
To ensure every sales rep in the team meets their target, you must implement a thorough activity tracking routine. Organize regular pipe reviews where they can report on their latest achievements and upcoming objectives. Having the whole team participate in these meetings will create a dynamic where everyone is accountable for their actions and outcomes. It will also foster positive communication and motivate sales reps that might be lagging behind.
Update the workspace and digital tools
This might sound obvious, but many companies fail to ensure sales teams are provided appropriate hardware and software to operate effectively. A remote team can only function to its best capabilities if it is equipped with the proper setup. This starts with high-speed internet, a powerful computer, and a pleasant work environment.
When your sales work remotely, client data and business applications must be easily accessible from anywhere, anytime. Cloud-based applications help your team(s) stay connected and access any information they need instantly. If it's not already the case, update your software and switch to cloud solutions for better efficiency.
Conduct training and product update workshops
Your software is constantly evolving, so it's absolutely essential to ensure you have a process to keep sales reps up to date with the latest changes and improvements. Optimizing correct implementation will allow them to present your solution accurately to prospects, leveraging all the new features the product team works hard to develop. Generally speaking, sales and product teams' communication is critical: demos, testing sessions, and client feedback sessions are a must to keep vital information flowing.
From a sales standpoint, coaching sessions are essential to improve your reps' sales skills and boost their confidence. In addition to the team's pipe reviews, managers can schedule one-to-one meetings to discuss blocking points and provide personal guidance.
Facilitate live communication
Communication is one of the biggest challenges in managing a remote sales team. In a traditional office, sales reps can walk to their manager or colleague's desk to get a quick answer. Reciprocally, managers can enquire about progress and receive updates 'live' whilst getting immediate feedback.
In sales, timing is often crucial to closing a deal. Therefore, it's essential to adopt tools that replicate live communication would happen in an office. The optimum way to do that is to deploy an online chat application such as Slack or Skype. Chats help teams communicate in real-time easily and stay connected. It's the best way to get questions quickly answered and move on with tasks more efficiently. As a manager, it's essential to show you are available to take questions anytime. Jumping on an unplanned video call is also often the best way to deal with any bottleneck.
Adopt asynchronous communication
In some cases, live communication is not easily achievable. For example, you cannot always expect immediate answers when the sales team is spread out between timezones. That's when asynchronous communication comes into play: it allows remote-based sales teams to reply when it's best for both the rep and the customer/client.
Threads and group chats are essential in asynchronous communication. It helps ensure everyone is kept up to date with the same level of information, and no one is excluded from the decision-making processes. Prioritize asynchronous communication for non-urgent matters.
Good communication practices can make or break your business, so make sure you adopt both live and asynchronous communication within your sales team.
Build the team and celebrate wins
Employee recognition is crucial in keeping sales reps motivated and building confidence. In a traditional setup, big wins are applauded by the whole office. Some teams ring a gong or issue honorary titles. In any case, you must celebrate wins and make your sales reps feel appreciated for their hard work.
You can come up with ways to recognize wins even with remote-based teams. It can be as simple as sending a message on the group chat to congratulate the sales rep or throwing an online party. A job well done deserves personal appraisal, and sales reps love that.
Benefits of remote selling
If remote selling comes with its challenges, it can also benefit your business. In a remote configuration, it's easier to sell on a global scale and at a lower cost, along with cutting costs related to office space and rental. Additionally, remote sales are more autonomous and empowered, which can often lead to impressive results. Remote sales teams can be managed in such a way that they excel in all aspects of a traditional office-based team. With encouragement, they can effectively learn to trust each other and work hard to meet expectations. All businesses could take advantage of trying out this model.
Interested in learning more about how selling remotely can boost your software business? Schedule a one-to-one session with our experts to discuss your current setup.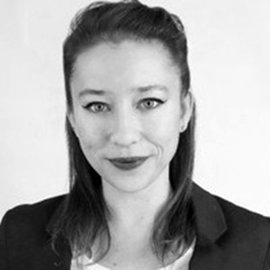 Victoria is an enthusiastic, driven leader with over 14 years experience in Operations, Outsourcing, Project Management, Customer Experience & Training. Along with building small projects from the ground up, Victoria also has managed at the highest level, working with CEO's and Board Level management on established organizational platforms.
Working in organizations as varied as tech leaders and most recently cosmetics, Victoria demonstrates a significant ability to adapt to teams, management, structures and product in ensuring the highest level of success desired.
A multi-lingual leader, whose work experience spans in 6 continents, Victoria specializes in energizing all stakeholders in establishing (or re-establishing) success at every level.