Six Common Sales Mistakes SaaS Startups Should Avoid
We break down the 6 top reasons why SaaS startups fail in sales
There are many potential challenges when it comes to building and scaling sales teams in a SaaS business.
How to find your product-market? Should you hire sales reps? What tools and processes should be implemented first?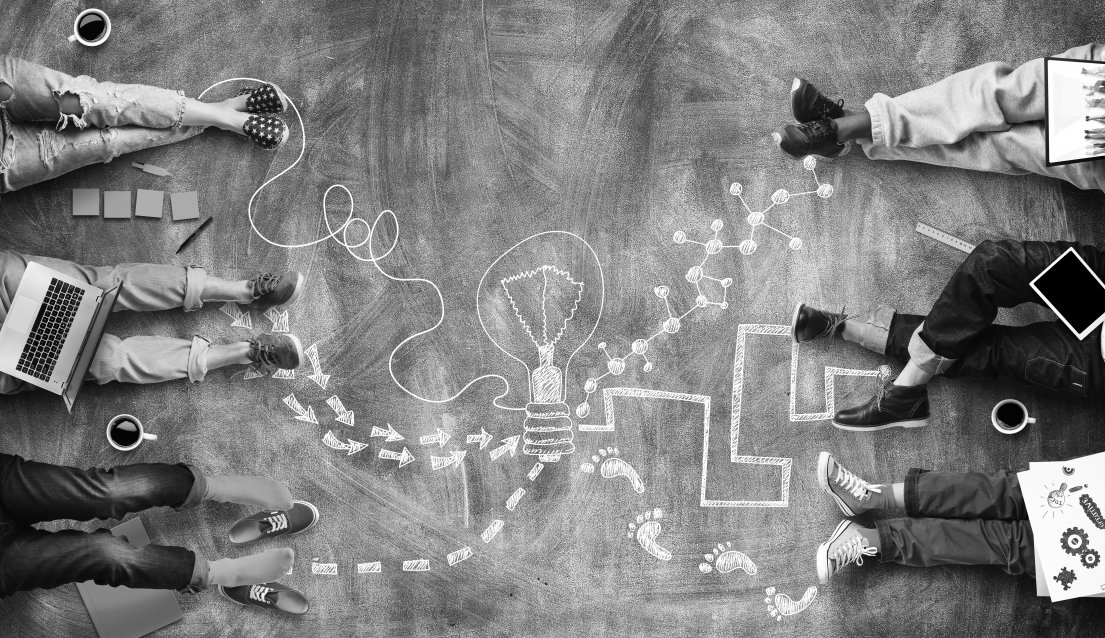 In the early stages of launching a new sales team, it is essential to research and uncover the model that works and is repeatable. It takes trial and error to get to know your market and grow your business—Missteps and learnings from them as a sales leader are part and parcel of the startup experience.
We work with prominent SaaS startups to help them develop sales strategies that drive pipeline and revenue. We have identified some critical missteps to avoid on the front end.
In this article, we share the Six common mistakes SaaS startups make, and how to avoid them.
Mistake #1: Selling to everyone
A common mistake SaaS startups make is selling to any company willing to buy their software solution. But every deal is not a good deal and acquiring customers who do not fit your ideal customer profile can hurt your business in the long run. They'll figure out soon enough that your solution doesn't fulfill their need and might drain your support team, or affect your business reputation with poor overall experiences and reviews.
Take time to research and understand your ideal customer. And don't proactive sell to companies that almost fit your market. The key to success is acquiring clients that will be fully satisfied with your product, because of the genuine business fit.
It's a tough decision to make to say no to a sale, especially as a startup. But don't be afraid of missing out on a deal, and remember, you cannot please everyone. Present a list of potential red flags for prospects that are not complete on your target. Always qualify prospects early enough in the process (before jumping into a demo) to save everyone time and energy from potentially poor fitting customers.
Mistake #2: Failing to leverage technology
As a startup, you should constantly collect and analyze information to learn about prospects and customers and adjust your sales strategy accordingly. Suppose you fail to implement the tools and processes that help you. In that case, you will miss out on beneficial insights that would help you find your product-market fit faster—leveraging technology at every stage of the customer journey, from capturing prospect information to nurturing and retaining customers.
It's never too soon to invest in sales acceleration technologies that automate time-consuming customer follow-ups or data entry tasks. You'll free up some precious time to focus on more meaningful relationship-building with your prospects.
Remember that these tools can only positively impact if they're correctly implemented, used by your team, and integrated into your tech stack. So don't skimp on research, setup, integration, and training to guarantee a sustainable investment.
Mistake #3: Undervaluing your solution
Another common mistake SaaS startup founders make in sales is a lack of conviction in their solution. Fear of failure can push leadership to adopt a low pricing strategy. But if you're underpricing your SaaS in the hope of winning market share, you are reducing your profit margin, which means you will eventually need more customers to grow.
On top of that, setting your price too low might hurt your perceived value. Premium customers want premium solutions. Undervaluing your solution or looking to close a sale at all costs might adversely affect credibility.
The same goes with discounts: don't get customers used to paying a lower price. Sometimes people buy just because they do not want to miss out on a deal, not because they require your solution. Instead, focus on communicating the favorable effect your product will have on the customer's activities in the long run.
Mistake #4: Focusing only on acquisition
For many SaaS startup leaders, more customers equal more revenue. But your current subscribers' are also an essential asset for growth.
Renewals are as important as acquiring new customers. Focusing on retention is essential to maintaining your recurring revenue and growing sustainably. Your retention strategy should include annual price plans, superior customer service, and routine product updates to remain on top of the competition.
Upselling and cross-selling are also a priority. It's easier (and more affordable) to expand with an existing customer who already trusts you than to acquire a new one. When designing your solution and pricing, assume a model that facilitates opportunities for upselling and cross-selling.
Mistake #5: Trying to do everything alone
Founders are the first salespeople in a startup. Many entrepreneurs are reluctant to ask for help. Many believe they are the only ones with the vision to sell their product. But you can't run a successful sales engine by yourself.
Eventually, you may hit a wall and slow down growth or fail altogether by trying to lead and operate sales functions independently. It's critical to surround yourself with trusted advisers and partners that can provide constructive feedback on your business.
Mentors, consultants, and vendors with subject matter expertise in outsourcing sales come in handy to acquire direct support without breaking the bank. Experienced advisors and vendor partners have the industry knowledge to challenge your ideas and help you build the sales strategy your SaaS needs.
Mistake #6: Hiring in-house sales too early
Yes, we just said that SaaS startup founders should seek external help and find partners to grow their business. But when it comes to sales, it's often easier to get started with a small subcontractor or vendor team. Most of the time, you only need a few SDRs to get started to begin scaling your revenue.
Hiring the incorrect profiles can cost your startup big time. Senior sales reps are here to execute a sales strategy that's already been defined in your playbook. A common mistake SaaS startup leaders make is to hire in-house sales before they have a structured and demonstrated sales process. It's important to note that you can't hire closers when there is no pipeline.
Know the right time to hire full-time sales representatives. First, you must have a precise product-market fit and a solid lead generation strategy. We advise examining a proven sales consulting partner to help you lock in your ideal customer profile and create repeatable lead generation and qualification functions that build a meaningful pipeline that ushers your SaaS sales to success.
A partner to grow your startup pipeline
Customers are the number one need of all SaaS startups. And founders often run a one-person show: single-handedly taking care of sales, marketing, and other business operations. But growing sales in the software environment requires laser focus and is a full-time job; it's essential to partner with the right people and proven partners.
At Salescode, we provide sales services for startups on their way to success. Book a short meeting with one of our subject matters experts and see how we may be able to support you in reaching your growth objectives faster without jeopardizing quality and sharing risk and reward throughout the process.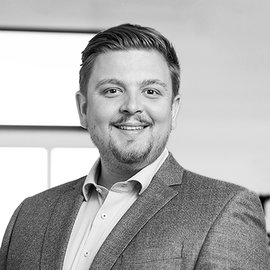 With his vast experience in the sales and Inside Sales industry, Julien is globally acquiring new customers and winning projects for Salescode. Mostly engaging in high headcount project bids, he is the first wave of expertise, when working with Salescode. Knowing all global markets he is our go-to-professional for strategy and structure to generate value for our clients.
Click here to connect with Julien on LinkedIn.