Implementing a Sales Process to Sell Your Software More Effectively
A practical guide to must-dos if you want to update your sales strategy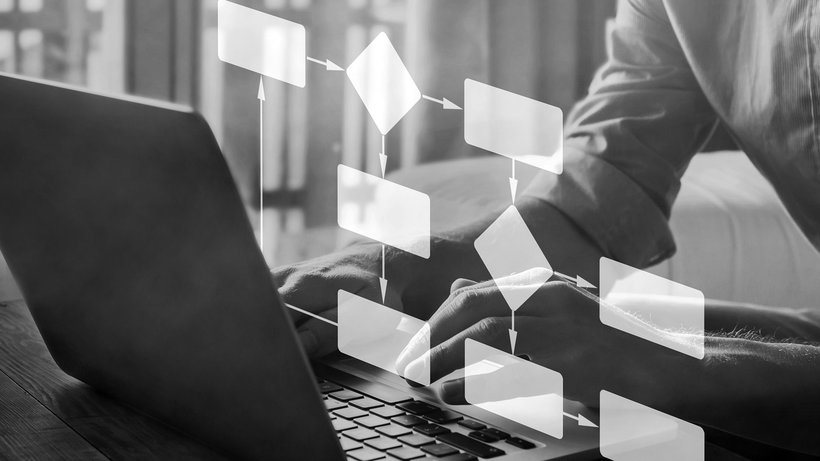 One would think that the selling process is a no-brainer: you approach your customer, present your product, and if they like it, they buy it.
Wrong.
A well-thought-out and structured plan can make all the difference in the world and boost your revenue to new heights. What steps will you need to take to improve the effectiveness of your software sales?
1. Your product isn't going to sell itself. It just doesn't work this way.
With so much competition out there, customers are spoilt for choice. It's your responsibility to make sure you advertise and sell your product as effectively as possible. And this is where your sales staff enters the picture. Managing a sales team requires an effective and well-thought-out sales procedure.
A sales process ensures that you can keep track of your team's activities and provides you with reports. If they encounter a problem, you can take steps to assist them. Quickly, easily, and efficiently.
You'll be able to forecast and adjust your approach based on the sales process. A more precise prognosis will lead to better forecasting.
Funnel tracking will show you where the problem is: where your customers' interest in your product is fading and what you can do to prevent it in the future.
2. Your sales process cannot be properly managed without a custom-made CRM.
Customer Relationship Management (CRM) allows you to reach out to your customers in a more personalized way by recording each step made to develop a relationship with them. It also means that every new member of your sales staff is properly introduced to your customer and can establish a long-term rapport with them much sooner. However, your CRM should be tailored to your business; don't fall into the trap of repurposing someone else's finished product.
Custom fields should be implemented based on reporting requiremnts that are important to sales management. It will be much more efficient to focus on specific areas of your customer's business and offer them service they expect from you
Include lead statuses to make reporting even more efficient, as well as deal revisions to reveal any associated risks. Feel free to choose non-default options.
Remember that time is money, so consider automation and integrations to make the entire process as efficient as possible.
3. There are a few must-haves your sales process should include.
And removing any of them might jeopardize even the most dedicated sales team's performance. It's much better to take your time and figure out how to put them all in place now than later, when you're trying to understand what went wrong.
Lead statuses that are clearly defined will indicate you and your team when to pursue the lead and when to abandon it. You want to leave a great impression of your organization, even if the lead did not result in a sale this time. However, at times it will also help you assess whether or not that particular customer is worth your time and effort, as wasting resources on customers who will never buy is not a good idea.
Sales stages that have been carefully considered can provide significant insight into whether the sales process is being carried out correctly or whether some components need to be tweaked.
It's easier for you and your team to spot opportunities for improvement if your activity tracking system is automated and reportable.
Contact with prospects on a regular basis: some of your customers prefer to be contacted more regularly, while others prefer not to be disturbed. Don't treat every one of them the same way.
The daily sales cadence will help your company retain consistency while also allowing your sales team to get the most out of their day. You will be informed about any difficulties they may have, enabling you to respond effectively and on time.

What factors influence whether a lead becomes an opportunity? Define it in such a way that your sales team can take full advantage of it. Set the minimum criteria for a lead in order for your team to pursue it. They won't waste resources on customers who weren't interested in the first place.
4. Take the steps to define and design your sales process for a better outcome.
Consider your product from the perspective of the customer. What distinguishes you from the competition? Create customer profiles to identify their needs and potential roadblocks in the purchase process, and determine whether you can improve your selling strategy to benefit both of you.
How many engagements do you need in order to sell your product? How many times and at what intervals do your customers need you to contact them?
Is it possible for you to offer free trials to your leads at the start of your relationship? Would a demo or more features help them decide if your product is the best fit for their needs?
Consider which metrics should be reported on. Begin with generic ones and work your way up to the ones that are most useful to your company and your software product.
Try to figure out what your genuine goal is in the whole process. Are you looking for a quantitative value or a more in-depth perspective?
5. Deciding on what kind of sales functions will serve your organization best is the key to your success.
Yes, you can have someone cold-call potential clients and ask if they want to purchase your product. And in some cases it is beneficial to conduct a business this way. However, whether you own a tiny software company with a few developers or a major corporation with hundreds of thousands of dollars in revenue, your sales resources must match your objectives.
Having a sales development person on your team might possibly save you a lot of time and effort, because it is their job to decide whether a lead qualifies for a sale or not.
If you want to sell your product to a bigger market, an inside sales representative could be able to help you connect to a large pool of clients who can't be reached in person. This option might be a necessity during lockdown, when people are unable to conduct business face to face due to lockdowns.
Your rapport with a customer needs to be nurtured. An account executive role will ensure they feel cared for and their needs are being listened to.
If your client is a major corporation or your customer base has expanded to a sizable degree, one account executive may not be enough. Your executives' actions will be tracked by an account manager.
Sounds complicated? Believe us, it's not. Revolutionizing a company's sales process requires a lot of work and, at times, the harsh realization that up to this point some things may have been done incorrectly. However, more often than not, it pays off by converting prospects into opportunities and, at the end of the day, increasing income for your company.
You might think you're not up to it after considering all of the above. And you don't have to be since Salescode has all the knowledge and experience you'll need to conceive, design, and implement your new sales process. Our focus is on your company, so contact us to set up a no-obligation call during which we will tell you about our partnership.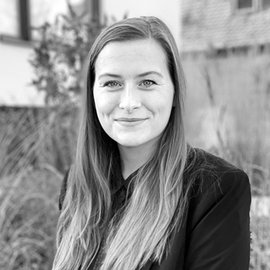 With over 5 years of experience in international Project and Implementation Management, Annika has joined Salescode as of day 1 to enthuse our customers right away after contract signature. With her broad international experience she understands cultural differences and helps all organizations get prepped for a great partnership with Salescode.
She is most customer centric, reliable and professional with a proven track record of Project Management strategies and methods. Her experience within different industries always brings a new viewpoint to our customers and internal colleagues.
Click here to connect with Annika on LinkedIn.