7 Common Sales Outsourcing Misconceptions You Need to Know
Debunking the biggest myths about sales outsourcing
Yes, you can outsource strategic business processes successfully. No, outsourcing is not only for customer service and accounting. Outsourced sales is a proven way for businesses to gain a competitive advantage, enhance in-house capabilities and release additional internal capacities.
So why exactly are some managers reluctant to outsource sales operations?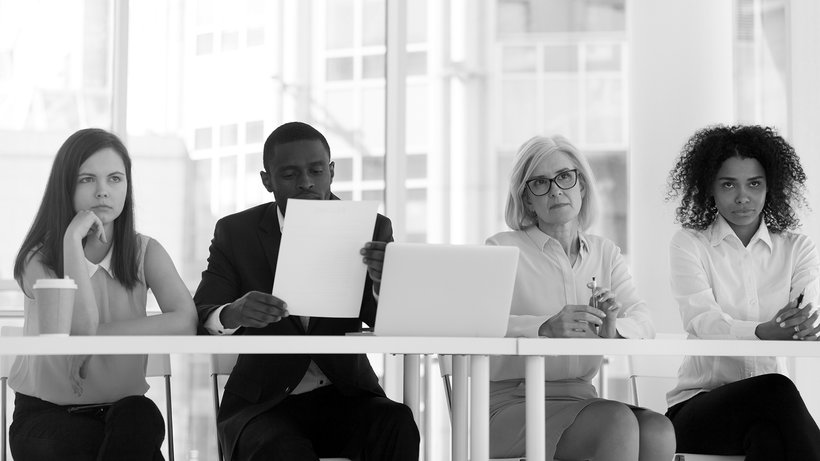 Early outsourcing strategies were solely focused on reducing cost and maximizing profits, with little attention to carrying the company's voice and corporate culture.
Today, strategic outsourcing has revolutionized the way companies do business. Outsourced sales teams have become a true extension of your in-house workforce. They assist in entering new markets, reduce long-term cost of sales, and increase total sales revenue.
Unfortunately, some persistent misconceptions about outsourcing sales prevent business owners from seeing the bigger picture.
We would like to shed light on these misconceptions and clarify some of the most common myths about sales outsourcing, so you can make accurate, informed decisions for your business.

Misconception 1:
Sales outsourcing replaces my current salesforce
In most cases, the purpose of outsourcing sales is not to substitute your internal sales force. Outsourced sales teams are primarily designed to close the gaps in your current sales process or expand your business through new market development. They strategically support your existing sales, increasing internal success rates and productivity.
For instance, if your current team excels at closing deals, you might want to outsource prospect qualification activities to feed their pipeline. This way, they can focus on what they do best and easily reach and even exceed their quotas. If your account executives are doing cold calling and qualification, you should probably look into outsourcing early sales stages such as prospecting and qualification to save time and money. A reliable outsourcing partner will never suggest a cannibalizing structure. He will ensure a sustainable match between in-house sales and outsourced sales, operating in different account segments or different stages of your sales cycle for instance.

Misconception 2:
Sales outsourcing is for lead generation only
This might have been the case many years ago, although lead generation might still be the most commonly outsourced sales function. Yet, sales outsourcing agencies have become experts in business development and related consulting, thus many offer their know-how "as-a-Service".
Outsourcing providers increasingly provide consulting services. For instance, they can help companies to enter new markets focusing on geographic expansion or different target segments. They develop go-to-market strategies to ensure you are sustainably enabled to sell outside of your core market effectively. Another successful approach is gaining access to different sales skills to introduce a new product or service.
Sales outsourcing also addresses scalability issues. Outsourcing partners can provide extra sales representatives for a fixed period of time, allowing greater flexibility to carry out specific campaigns, sales operations or market research.
At Salescode, one of our areas of expertise is shifting customers to subscription-based software services, modernizing the sales approach to generate recurring revenue for your business.

Misconception 3:
Sales outsourcing is only an instrument to cut costs
Cost reduction is a key factor for most companies looking into outsourcing services- for a good reason. Undeniably, outsourcing activities entail substantial financial advantages: all operational and administrative costs such as recruiting, training, employee payroll, or renting office space are supported and mostly absorbed by the outsourcing agency.
In fact, 70% of the companies interviewed in Deloitte's 2020 Global Outsourcing Survey state cost reduction as their main reason for outsourcing.
However, when it comes to sales outsourcing, cost should not be your primary driver when selecting an outsourcing partner. Sales and business development are strategic activities for your company. Salespeople are not call-center agents, they are skilled workers trained on selling techniques.
Working with a talented team that understands your business and focuses on your goals has a price, but in the long run, you should see a lower cost of sales. Be assured that outsourcing companies can offer skilled employees at a fraction of the cost of in-house sales.

Misconception 4:
Sales outsourcing is an expense
Everything that costs money is not an expense. High-growth companies continuously invest to develop and sustain their activity, taking advantage of every opportunity to accelerate their business.
In that regard, outsourcing done the right way should not be seen as an expense, it is an investment into long-term sales efficiency and success. The cost of implementing an outsourced sales team will ultimately be amortized through higher revenues and unlocking new opportunities.
Outsourcing agencies have gained experience in building and implementing sales strategies. They offer new perspectives of revenue, and the chance to have a global pool of sales talents with a proven track record working for your business.
On top of that, outsourcing sales and business development activities free up capacities and give you more time to focus on your core competencies and business activity.

Misconception 5:
Sales outsourcing is a quick win for the team
To provide the best service possible, an outsourcing agency needs to fully understand your processes and business vision.
It is true that outsourced sales work faster and are trained for maximum efficiency, but don't expect immediate results. You should allow appropriate time for them to learn your value proposition, practice their pitch and build a pipeline before delivering results. This ramp-up period is essential for lasting sales efficiency and maximizing long-term gains.
Outsourcing business development also requires commitment from you: document your processes, train the external team, provide them with sales enablement material and keep the communication flowing. Playing an active role in the partnership is key to the operation's success.
Sales outsourcing becomes a true asset when outsourced sales turn into an extension of your in-house sales. This implies a long-term partnership so the agency can deliver quality services with more accuracy. Once it performs at a steady rate, wins will come successively and consistently.

Misconception 6:
Sales outsourcing is only for big companies
A common myth is that only established businesses can benefit from sales outsourcing. Businesses of all sizes and shapes have common objectives: improve efficiency, drive revenue, and gain market share. For this reason, sales outsourcing has little to do with the size of the company.
In fact, small and medium-sized businesses can gain a major competitive advantage through sales outsourcing, allowing them to scale faster.
Since they operate on a smaller scale, outsourcing sales activities is particularly interesting for start-ups to reduce overhead and operating expenses. On the other hand, they gain precious knowledge from sales partners with significant experience in the market. In the start-up environment, knowledge and market intelligence can be the game-changer in highly competitive markets.

Misconception 7:
Sales outsourcing means losing control
Sales outsourcing is not a one-off operation, it's a partnership based on trust and communication.
Selecting the right vendor is crucial to capitalize on the advantages of an outsourced sales team. A reliable outsourcing agency will ensure that you have the same level of visibility and transparency on sales operations as if your team was working in-house.
With existing cloud-based solutions and the world of work going virtual, managing and communicating with remote teams is easier than ever before. For many years, the outsourcing industry has embraced and perfected remote work methodologies for sales activities. For instance, they provide access to day-to-day data on your global team performance in a few clicks.
On top of that, your partner should implement a solid reporting and business review system to share insights gathered from the market.
These 7 misconceptions are just the tip of the iceberg. To recap, sustainably outsourcing sales reveals benefits in multiple directions. Whether you want to extend your current sales force, get support in pre-closing stages, or reduce the cost of sales mid-to-long-term and increase your sales efficiency outsourcing sales is a true benefit when executed the right way. Last but not least, outsourcing is not a matter of company size, it is a matter of willingness to go the extra mile with an established partner to boost your sales capacity and performance while remaining in full control.


A trustworthy partner to pilot your sales transformation
At Salescode, we specialize in driving sales growth for software companies. Our success results from state-of-the-art processes and working with talented and experienced sales consultants.
Whether you need to improve one step of your sales cycle or redesign your entire customer journey, we can turn your current organization into a robust revenue engine.
Book a short meeting to discuss how you can take your sales to a whole new level.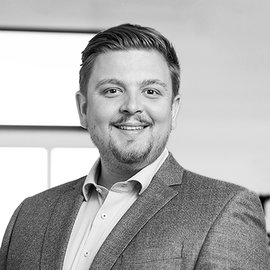 With his vast experience in the sales and Inside Sales industry, Julien is globally acquiring new customers and winning projects for Salescode. Mostly engaging in high headcount project bids, he is the first wave of expertise, when working with Salescode. Knowing all global markets he is our go-to-professional for strategy and structure to generate value for our clients.
Click here to connect with Julien on LinkedIn.