Social Selling Elevates Inside Sales
The Modern Approach to Software Sales
The internet gave prospects the power to become highly informed decision makers. B2B purchasers are now leveraging social media to find deals, research products and receive recommendations. Yet the amount of information is overwhelming. One needs to start to differentiate the reliable and unreliable information. This gives the inside sales representative a completely new objective to follow up and approach prospects differently due to the highly competitive software industry. One of these new approaches is social selling.
Inside Sales Building Social Bonds
Social media is a long acquaintance of ours and is intended to build and uphold relationships. Different social media channels are also sometimes quicker and more effective way in terms of communication, whereas face-to-face interaction is becoming less relevant thanks to our digital word. We've seen social media develop as a tool over the years into a platform of delivering one's thoughts and opinions, search for solutions when stuck, and provide support within different online communities.
The possibility to leverage social media within inside sales is what makes it so interesting and resourceful. The term selling might be misleading though, because social selling is not a plain pitch and buy situation. Long gone are the call-pitch-sell scenarios.
Nowadays inside sales reps need to build relationships, seed trust, and recommend solutions for their prospect's issues, problems and needs, while still maintaining the human aspect. When selling virtually, it is paramount to keep the "real-life" connection alive. The customer or partner is very much in need of the personal engagement, especially in the last stages of selling, such as closing a deal.
With social selling, you can start building relationships for the long run.
Stronger Inside Sales with Social Selling
Long before the introduction of social media into the sales cycle, inside sales reps had to rely on cold calling and probing companies for prospects by deducing information from secretaries, subordinates, as well as the decision makers themselves. They needed to find interest and spark a conversation about the solution they have to offer, to finally get to a possible close. The research time though, was a daunting process, which extended the sales cycle tremendously.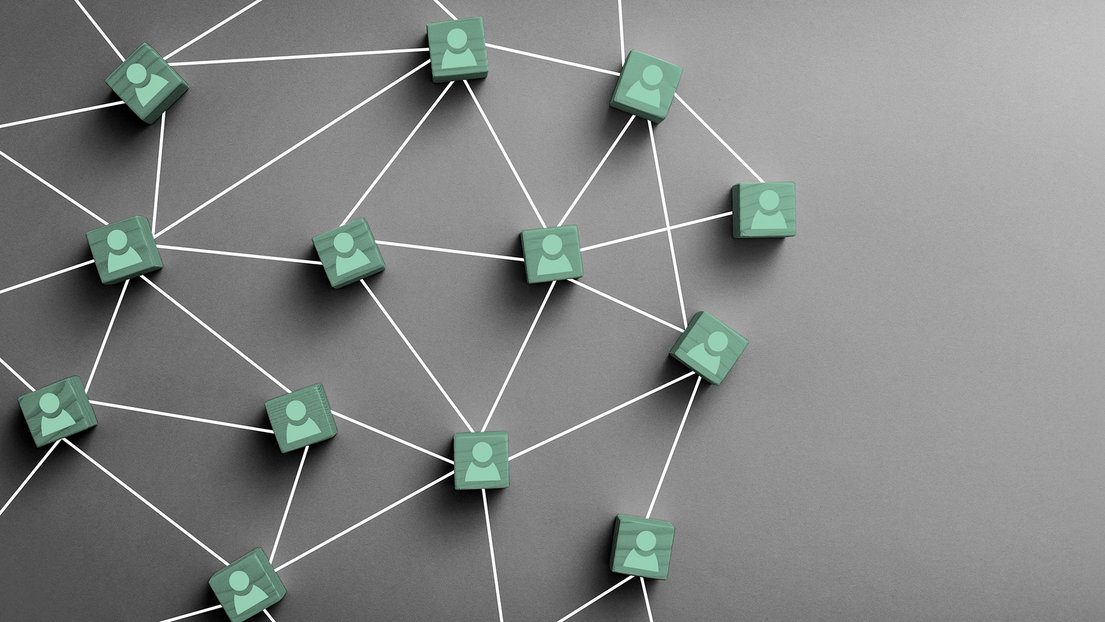 Smart selling inside sales reps have a targeted audience for feeding their content too. They engage in talks on social media and strengthen their position as a trusted advisor within the software industry.
There are two approaches of combining inside sales with social selling:
The first starts with a targeted message whether it is through email, LinkedIn, Twitter, etc. Once you reached your prospect, you connect instantly on the social business platform to have an imprint for future conversations.
The second is to get them involved in a discussion on the commentary section of a post. As a next step, a cold call could be suitable.
For both approaches applies the following: Do not pitch on the first impression and always think about your customers' needs or pains first.
The first approach is considered an awareness stage. You do not want to alarm your prospect in any way. The second approach is optional break-the-ice scenario. However, there are two main things to consider when approaching prospects online.
First, the psychological barrier of disclosing revealing information online is not as high as companies would like to think. Social science suggests that sharing online information is limited perhaps due to the lack of nonverbal, visual cues. Most importantly, the prospect is in need for finding a solution that answers their needs first, not the company's. For example, a potential customer may not be ready to try your demo, or committed to downloading your two-week trial of your software.
Secondly, working in B2B relations means working as a partnership, which is built on trust. This trust has to be earned. Either you start with the cheapest sales service on the market, or you prove yourself worthy as a trusted advisor, who is capable of generating revenue. Having genuine conversations with your prospects, focusing on their needs and business, is the key to success.
Within your first two conversations though, online (could be more if these conversations are shorter) or call, do not think yet about closing a deal. These two conversations should build trust and discover the prospect's needs in a deeply manner. Marketing or sales pitches are not always welcome. Provide relevant information, they can relate to. It does not even have to be software related. It might be something you and them have in common. An up-to-date topic. A new invention. A common connection. At some point, you swerve to your solution, by then a subconscious relationship has been already established.
Do not see yourself as extension of the marketing department, but a unique self to portray your value to the prospect via social selling. The smart inside sales rep uses the power of this hybrid approach to broaden his channels of possibilities and changes them into palpable success resulting in revenue.
Prospecting Through Social Media Research & Recommendations
The smart inside sales rep not only connects via social media platforms, but also researches the prospect's company beforehand to gain entrance into a prosperous conversation.
Did they recently acquire another company?
Are they operating funds?
What marketing activities did they partake in?
Are they in the process of hiring a completely new team?
Recommendations are the gold, sought by prospects to prosper within an industry. An inside sales rep asks questions and recommends a solution. Within social selling, the questioning becomes redundant.
B2B customers do not move down the sales and marketing funnel in an orderly fashion anymore. They take non-linear paths towards making a purchase. They read online, as well as offline content to update their decision making process. Being able to provide valuable content to these decision makers, is the first step in educating them about your company during their phase of studying (awareness stage) and choosing a software solution for their enterprise.
Many decisions are made upon the relationship between the prospect and the vendor. Within the software market, you have various possibilities. Put yourself into the shoes of your prospect, who has the possibility to choose between several vendors. You can offer the best price to the same solution such as the competitor does. If the competitor has established a real relationship with your prospect, you might lose the deal because of the lacking connection. Nowadays no one buys without the "good feeling, good-price offering" combination. With trust, you'll gain the prospect's interest.
About 30 days before contacting the prospects via inside sales techniques, a content sharing strategy should be implemented to show your company as a trusted advisor for your prospects. Throughout this period, the inside sales rep is providing specific content for the target account and suggests to connect via LinkedIn within the last third of the respective month. Here's one based scenario of approaching prospects through social selling (see image).
If the prospect is interested, naturally the inside sales reps should arrange a call and e-mail with the prospect. However, new content should continue to be made. New content helps nurture the targeted accounts of potential customers.

Benefits of Combining Social Selling with Inside Sales
Social selling is the go-to-strategy for many inside sales reps, who believe it to be the right lever to outsell their peers. This comes in handy, especially when considering a highly competitive market, such as the software industry.
According to LinkedIn, a sales rep that uses social media creates 45% more opportunities than peers with a lower SSI (Social Selling Index). 51% state that they are more likely to reach their quote with social selling, then without. Finally, 78% of sales people outsell their peers who do not use social selling at all.
The Problem with Pitch Selling, Cold Calling and Generic Emails
Pitch selling a product or solution is an outdated selling strategy and not recommended at all within social selling. A good inside sales rep needs to provide a solution for the customer's needs and pains to get their attention. Generic e-mail pitches will not work anymore. This approach is still used today, but in the end, you will be ignored.
The Benefits of Social Selling
The modern approach of social selling eliminates many of the most ineffective parts of traditional sales. Just take a look at the most compelling reasons for using social selling here and in our chart below. Social selling reduces contact time, increases lead generation, deepens relationships with clients, improves conversion rates, and shortens the sales cycle overall.
If people like you they'll listen to you but if they trust you they'll do business with you

Build Trust Though a Credible Image Online
It's pretty clear why social selling has a great benefit over sole cold calling. The person on the other end knows whom he/she is speaking to at that very moment. The prospect is provided with a picture, a CV and an overall knowledge of the other person behind the keyboard.
This is the reason why it is paramount to profile your image accurately and transparently inside the virtual world. The better your account is set up, the more of an expert you become when showing your experience in your field. There are some vital points to consider:
Make your social media account presentable with your company's banner.
Write a great synopsis about yourself and what you can bring to the table.
Upload a nice and welcoming business picture, especially on LinkedIn
Provide your job title and company information
With a good image online, it becomes much easier to provide credibility to potential buyers.
The Modern Approach to Software Sales Is Social Selling
In conclusion, selling software is no easy feat; it's imperative that every software company has a social selling strategy. Today's customers are vastly different from 10 years ago. They demand to be approached contextually through different social channels. The benefits of social selling is vast, some benefits include reducing contact time, increasing lead generation, deepening relationships with clients, improving conversion rates, and shortening the sales cycle overall.
Some key points to remember is that your prospect is in need for finding a solution that answers their needs first, not the company's. Secondly, working in B2B relations means working as a partnership, which is built on trust. This trust has to be earned and sometimes a company's online image needs to be refreshed and reworked. Thirdly, content is key to revealing your company's credibility and knowledge of the respective domain or industry. Your company's content needs to show prospects how resourceful your company is whether it's through guides, e-books, reports, blog posts, recommendations, factsheets, videos, how-to tutorials, etc. Lastly, looking to different social channels is important for sales research. Using platforms as if LinkedIn can help you scope out different prospects through forums, groups, connections, referrals that are relevant to point you to the right decision-makers.

See how Salescode grows your value to win more customers
Salescode is confident about its results and works on a Pay-per-Performance basis. Engaging in a cooperation, both partners have skin in the game. This is our way of strengthening partnerships and delivering outstanding performance metrics.
With our cutting-edge Salescode Engine, we are able to ramp up your revenue in no time. Want to know more on what we can do for your sales performance? Just ask for a call or drop us an e-mail with your question and we will get right back to you.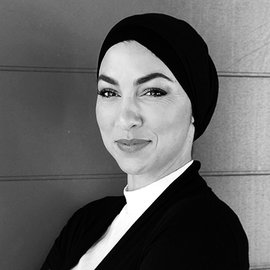 Based in Barcelona, Spain, Lucienne uses her knowledge of Inside Sales, Sales Development and Management as well as Operations and Change Management and Outsourcing to lead teams cross border and manage sales projects from A-Z for our clients anywhere in the world.
Click here to connect with Lucienne on LinkedIn.