Fix 8 Items That Hurt Your SaaS Sales and Boost Revenue
Stop making these 8 mistakes to get more software sales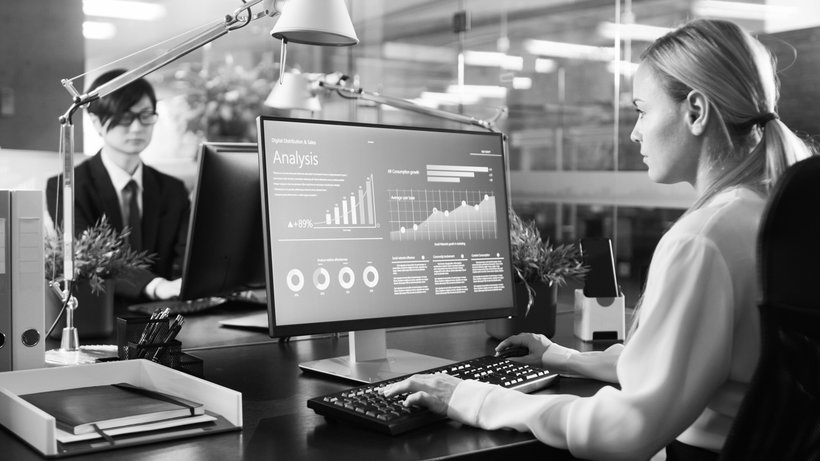 Businesses don't buy subscription services like they buy office furniture. In the SaaS ecosystem, you're selling a lasting and sustainable partnership with customers. This creates an excellent opportunity to drive long-term revenue, but it also makes the sales process more demanding.
If long sales cycles, low conversion rates, and high churn are slowing down your growth, it might be time to reconsider your strategy. Sometimes, tweaking small items in your current approach can significantly impact and improve your sales results.
Read on to discover the 8 biggest SaaS sales challenges you might be facing, and how to tackle them.

1. Trying to win the entire market
A common mistake we see in SaaS companies is targeting an excessively large market segment. We understand it is tempting to go after everyone remotely interested in your solution. However, if you try to please everyone you won't please anyone!
Take a step back and truly think about your product/market fit. What real-life problem does your product solve? Whose life are you going to improve? Then, find the market segment where your solution is compelling, not just a nice addition to have.
You might think that limiting your market segment will restrict your growth. But, in reality, narrowing your target market and focusing on the right customers will get you better win rates and happier customers. Ultimately, focusing on the right targets will not diminish your returns, but prioritize low-hanging fruits where your product adds the most value.
2. Using the wrong pricing
A SaaS pricing strategy is very different from traditional products. Most software companies set their price on instinct at the beginning, and never dare to change it later on to scale their business. Your price point should not solely be based on competitors either, since you want to differentiate yourself and offer better value.
Figure out where your clients get benefits out of your product. Then, play with pricing denominators to grow your revenue. For example, you can sell software licenses on a per seat, or per month basis obviously. But what about per database size or organizational unit? No matter the model you choose, increase the price as your customers become more profitable using your software.
Offering valuable add-ons at an extra charge is also a clever strategy to boost your revenue per client. Think analytics or advanced audit and administration capabilities. Customers will also pay extra for personalized setup, training, and onboarding services to make sure they are successful using your software. The potential strategies are numerous, yet the outcome is the same - if you solve a common problem, increase productivity, limit risks or simply save money to gain higher profitabilities; – your software provides a value add and that has to be translated in numbers.
3.
Not having a cleanly structured sales process
In sales teams, a lot of the friction comes from a lack of process and performance tracking. You should have a structured, proven method to monitor, track and analyze your internal sales performance and convert your leads into customers.
Even the best products don't sell themselves. If you're not planning ahead or don't have a predefined guideline on the next steps in your sales funnel, you're most probably exposing yourself to longer sales cycles and missed opportunities. Test different methods, measure the results and use these metrics to adjust your strategies and optimize efforts.
Don't use the same approach for every sales situation. Different customer profiles call for different approaches. Develop and deploy a different strategy for each customer profile. If necessary, individually tailor your process, approach and communication strategies from the moment of first contact up to the purchasing decision. Develop a guideline and tactics and ensure by all means to make it available to the entire sales organization in your sales playbook.
4. Poorly qualified leads
Lots of sales executives still waste time with customers that will never buy. Your sales time is precious. It should be dedicated to closing deals, building customer relationships, or other high-value return activities. Make sure that the leads you hand your sales reps fit your ideal customer profile (ICP).
Mind the quality of your customer base and avoid pushing sales to bad customer profiles. Acquiring bad fit customers eventually leads to a higher churn and might affect your business' reputation. Plus, you're wasting resources onboarding customers and running operations that will ultimately cancel their subscription.
Have a clear conception of who will get value from using your product. You should be comfortable disqualifying prospects that don't fit your ideal customer profile or are not yet ready to be included.
5. Wrong sales profiles
Building the right sales team is a challenge for every business. As your company grows, you might want to hire higher-level executives, but this might not be the best strategy for all situations. Senior sales come with their own heavy baggage in the industry, they might be less coachable on how to sell your own software. Consider hiring senior sales if they already have significant experience in the SaaS industry.
The right salesperson must be able to adopt a consultative approach with customers. You want them to understand the core value of your solution and be enthusiastic about how it revolutionizes the prospect's business.
Look at existing tech experience and remote selling capabilities. SaaS sales reps must understand not only the technical aspects of your product but also how it integrates into the client ecosystem. Simultaneously, make sure they don't get lost in enthusiasm and talk features inside-out, instead of selling a solution and method to tackle your ICPs challenges.
6. Overusing discounts
It's a fact: discounts work psychologically; they will make people buy. However, SaaS and subscription-based products are substantially different from the retail industry. Thus you can't use the same strategies to acquire customers. You want people to buy your software for the right reasons, not because they are afraid of missing out on a good discount. In general, price should never be the first motivator.
Moreover, discounting will most likely result in a lower perceived value of your solution. Chances are customers will get used to paying a lower price, and you'll never be able to make them pay what your product is really worth. Large discounts might if at all only be a starting point to get a foot in the door and only if they are temporary.
Ideally, only offer discounts when customers commit for the long term and/or go all-in tailormade. Never display large discounts on your website, or you will miss out on revenue from customers willing to pay full price. Never undersell your solution, but ensure the true value add is portrayed, thus a "No!" in a negotiation adds exclusivity, where a "Yes" would reveal the desperation to close.
7. Ignoring customer retention
If you miss out on customer onboarding and retention, you are most definitely hurting your business. Talking subscription-based models, existing customers are more valuable than newly acquired customers, as they are already delivering monthly or annual recurring revenue (MRR/ARR). Focusing only on new customer acquisition might slow down and negatively impact your growth.
Retention is one of the most powerful mechanisms for SaaS companies to scale. Many sales organizations would benefit from investing more effort to keep customers happy and using your product. Monitor product engagement metrics, evaluate lost customers and provide best-in-class service to your installed base, to grow revenue with existing players and maximize overall customer lifetime value.
8. Working alone
Successful businesses leverage all opportunities to expand and grow their market share. Even if you have the best sales, the best pricing strategy, and the best product, you might need help to put it in front of potential clients.
Many SaaS companies are still reluctant to include channel sales or outsourcing in their go-to-market strategy. However, partnering with a third party is a cost-effective way to scale revenue without the effort of scaling a sales team. You facilitate shorter onboarding times, increase scalability with reproducible setups across the globe at lower salaries and your long-term cost of sales will drop. Your investment ultimately transfers into a budget for additional revenue instead of a number of internal FTE to finance.
Whether you're looking to expand into new markets or feed your sales pipeline, start building a network of partners that have your best interest in mind. Take a look at our best tips to choose an outsourcing partner for guidance.
Want to boost revenue for your SaaS business? Book a 45 minutes meeting with me to discuss a tailor-made strategy.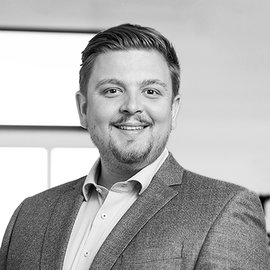 With his vast experience in the sales and Inside Sales industry, Julien is globally acquiring new customers and winning projects for Salescode. Mostly engaging in high headcount project bids, he is the first wave of expertise, when working with Salescode. Knowing all global markets he is our go-to-professional for strategy and structure to generate value for our clients.
Click here to connect with Julien on LinkedIn.