Signals That It's Time To Consider Sales Outsourcing For Your SaaS Business
If you see these signals in your SaaS business, there's a good chance that you can benefit from sales outsourcing.
For good reasons, using external resources to drive elements of sales activities is becoming more and more adopted amongst SaaS companies. Sales effectiveness is a core element in a successful SaaS business, and in competitive environments, partnering with the proper vendor partner is essential to succeed.
Sales outsourcing continues to bring significant benefits in the SaaS world. It has allowed businesses to explore new opportunities at a lower cost and risk. But how do you know it's time for your SaaS business to take the leap?
In the following paragraphs, we review noteworthy signs indicating the right time for a business to consider outsourcing sales.
You're spending too much time recruiting and training new sales development representatives.
Sales roles have one of the highest turnover rates in organizations, and SaaS businesses find it challenging to find and keep high-performing sales representatives. Think about the time it takes to hire, onboard, and train sales reps until they are fully operational and generating revenue. It's a considerable ongoing investment of time and resources.
Working with a sales outsourcing partner can lessen some of that burden. You can delegate part of your sales process while keeping your current sales team up and running. Outsourcing firms can tap into an international talent pool with shorter ramp-up times to fully functional selling by accessing experienced and proven international candidates.
You want to explore and analyze new markets
Another signal to evaluate sales outsourcing is the readiness to explore new markets. Whether you're looking to explore new geographical locations or new business verticals, it takes strategic planning to break into new markets effectively. Your success depends on sound market research, adapting your offer and messaging to a new audience, and building a solid pipeline.
But if your in-house sales team is busy closing deals in your current market, this doesn't mean you should miss out on expansion opportunities. Sales partners can help you identify potential markets where your business can thrive. Their expertise in local markets and ability to scale teams quickly could be a game-changer for your international growth strategy. Read more on how to use sales outsourcing to reach new geographical markets.
Your sales development representatives are not consistently achieving your sales targets.
Sales reps have areas where they excel and where they struggle. If your team is not hitting its targets, you need to uncover the individual and team root causes. An excellent place to start is to look for insights on all lost deals and understand the elements of what went wrong. A proven and skilled sales partner can assist you in the exercise and approach the situation with new perspectives based on their experience.
Sales vendor partners can also help you scale an outsourced team that will complement and enhance your in-house sales performance. For example, you may find that your team is good at closing deals and building relationships with clients; your partner could help with demand generation and lead nurturing to ensure the lead is qualified and ready to talk to your sales executives. They can also provide mentorship and instruction to help implement technologies to promote sales across your organization and ultimately improve the effectiveness of your in-house sales team.
You don't like selling
Another signal to consider outsourcing sales functions is not genuinely appreciating the process of selling. Some people don't like to sell, and there's nothing wrong with that. Many startup founders think they're the only ones able to bring their solutions to clients. But if selling stresses you out and you don't feel comfortable in this position, don't try to be a salesperson. With a lack of experience and sales knowledge, pushing in this direction can be inauthentic and ultimately harm your business's image.
Instead, partner up with proven professionals who like selling and are good at it. Sales outsourcing providers like Salescode have mastered the art and science of developing customer relationships and growing revenue. This way, you can focus on the areas of your business that you excel at and enjoy while your vendor partner delivers upon your sales targets.
You want to structure your sales organization
In early-stage SaaS businesses, sales representatives often perform multiple roles: they handle lead generation, nurturing, closing, and sometimes even customer success. But as your business grows, it's critical to structure your sales organization and process for optimal success. You will require a model that aligns with your market and business operations, and a sales partner can help you do that.
Sales outsourcing companies specialize in building and executing sales strategies that unlock the full potential of their clients. Sale process experts can define and administer a structured process and assign specific functions and objectives to individuals and teams. This enables sales representatives and executives to focus on developing proficiency in their given sales process while adhering to your organization's overall structure and strategy.
You want to launch a new product or service
When rolling out a new product or service, you must be mindful of how it may affect your current team's activities.
Finding the product-market fit for your new solution will take some time and effort. Do you have the sales capacity to build a pipeline from scratch and test your messaging? If not, consider an outsourcing vendor partner to perform market research and gather the data you need to launch your product successfully.
Sales outsourcing partners can help you create a go-to-market plan, identify target markets, and develop reliable positioning for your new service or product. They assist in generating interest and demand for new solutions. Additionally, you can gain access to new skills and expertise that can complement your current sales team capabilities.
It's time to accelerate your SaaS sales
If you are in any of the situations above, there's a good chance your business will benefit from sales outsourcing. At Salescode, we work exclusively with software businesses to help accelerate sales and grow a consistent revenue base.
Book a short meeting with one of our subject matter experts to see how we can increase your win rates and expand your business.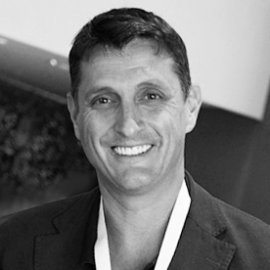 With over 16 years of experience building outsourced revenue generation teams, Brett is skilled at strategically partnering with clients to achieve their sales objectives by right-shoring and building high-caliber sales and account support teams from incubation to scale.
Please feel free to reach out to him directly to share and learn more.
Click here to connect with Brett on LinkedIn.